Custom Website Development
We build high-quality, productive websites. Our business process helps to deliver results quickly and efficiently. You get a team consisting of skilled engineers with years of experience in building websites.
Alongside simplifying your client's user experience, we also help you to increase your business sales. We decrease the amount of time you spend organizing your business operations and maintain your brand reputation.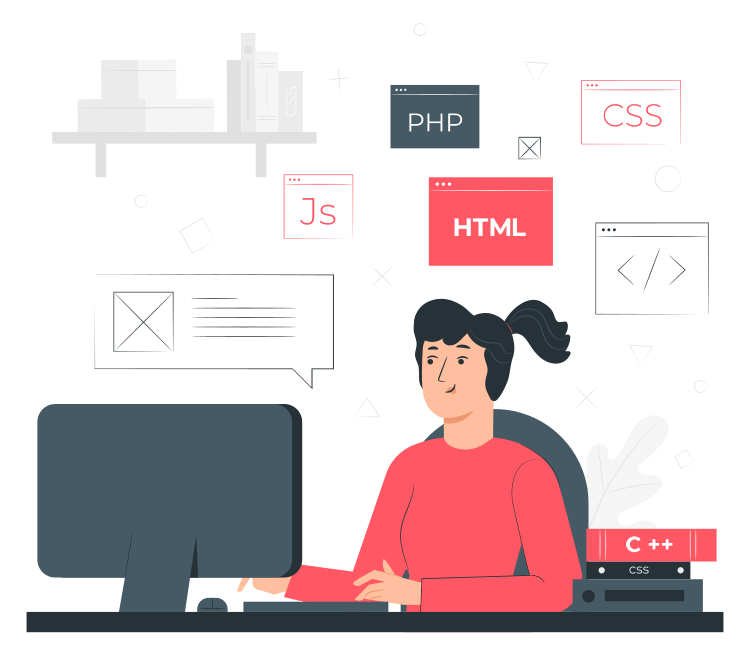 Tailored Website Solutions
We create websites for user adoption and satisfaction to sustain your brand in the business market for a longer time. The website will look as unique as your brand is and optimized for you and your clients.
Increase Business Efficiency
Outperform your Competitors
We develop websites that are focused on delivering results. Secured, user-friendly, responsive, search engines optimized, and up-to-date with the latest website development trends.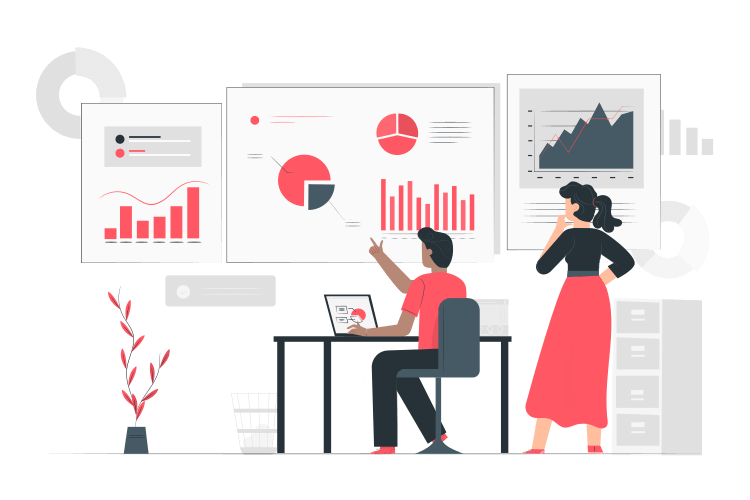 Whether you prefer an image-heavy or a simple but elegant layout, our team offers custom website development services that differentiate your brand from the competition.
Building a great product is just the beginning. We'll help you create a business plan to delight your clients. Choose your co-operation model depending on your website development project needs.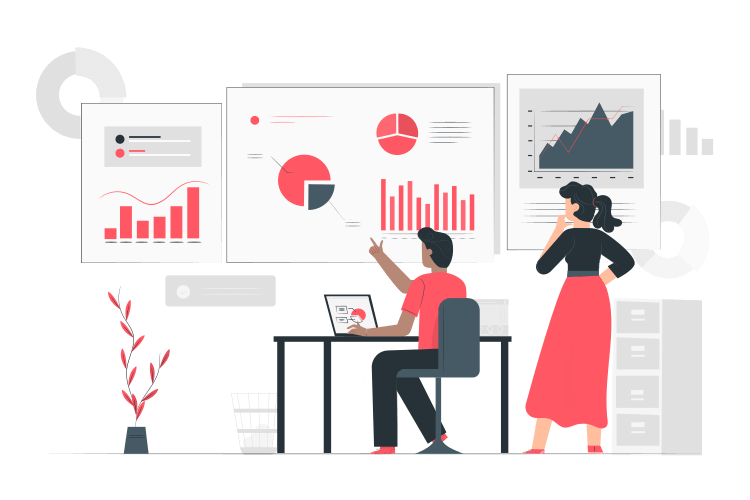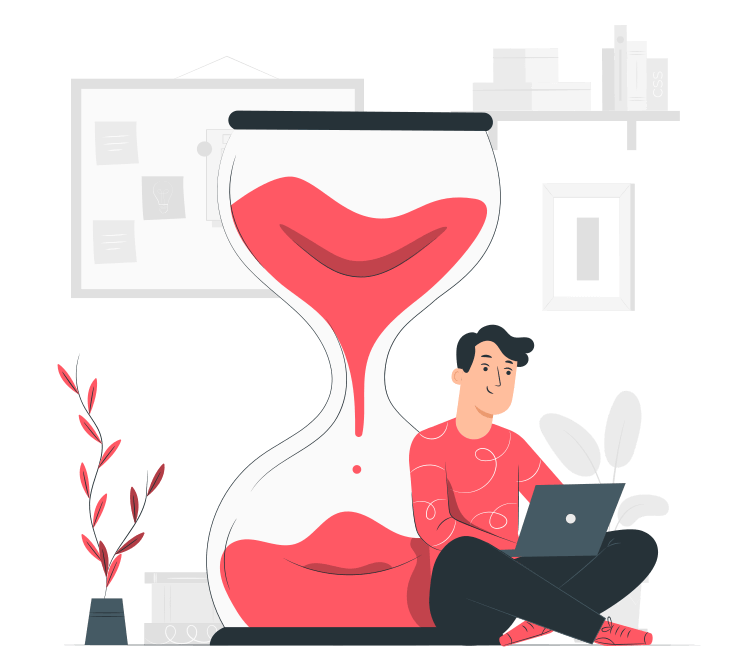 The biggest goal of a business is to be different, unique, and eye-catching. We provide you with the result-oriented design and integration available on the market right now, which are not just convenient, but engaging and exciting.
Easy to understand website navigation alongside with strategically placed call-to-action buttons, to keep your users on your website for a longer time. We make sure your website looks and works better than your competitors.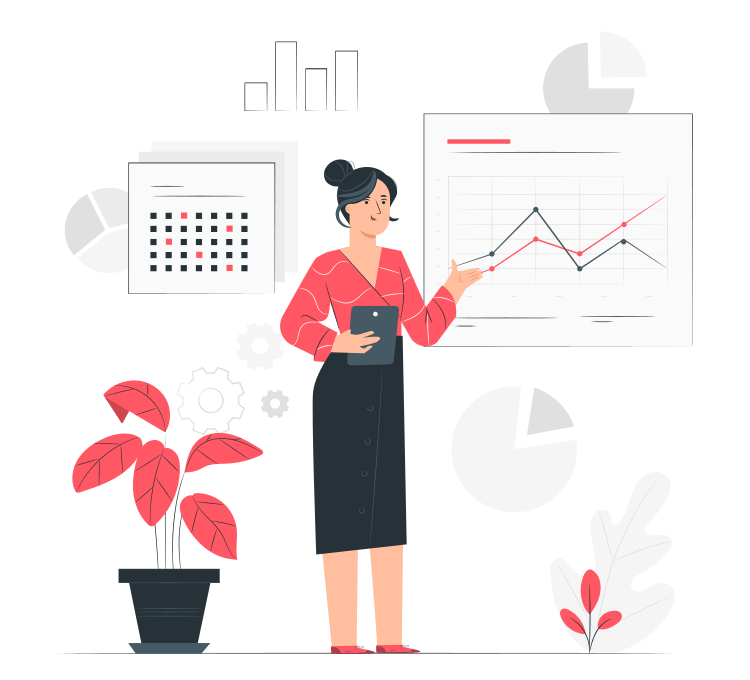 We understand the value of quality assurance for a business. From manual to automated tests, all are performed by our senior engineers to make sure that you get your websites free of bugs, lags, and security loopholes.
Our team audits the minute details while testing your website. Processes needed to run the website functionality such as; compatibility issues, optimizations, code architecture, speed, security, and 31 additional industry-standard tests.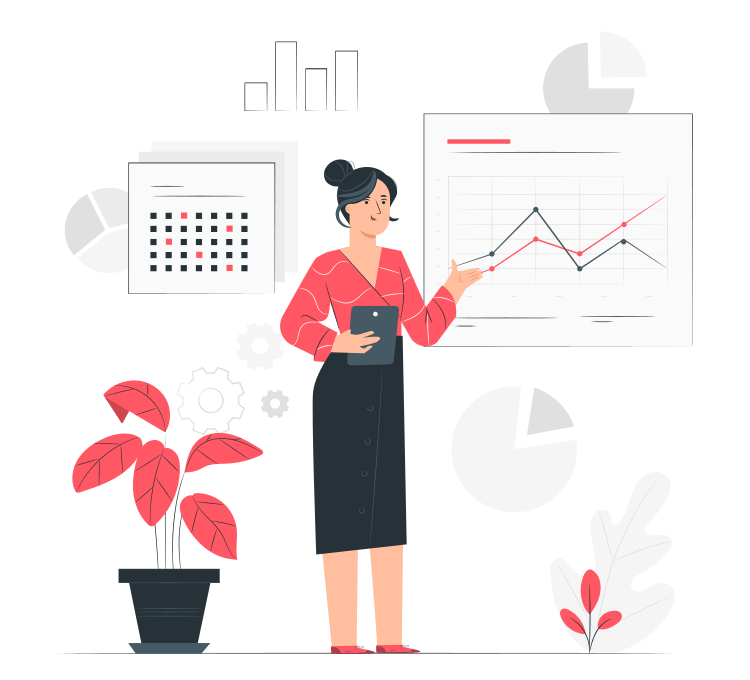 Convert your Business Leads
We will help you to stay ahead of your competition and direct leads to your business with minimal technical complexities.
Optimized performance is always the first choice of any user base. Whether your users are a new or legacy user, make it easy for your users to navigate flawlessly through your websites.
Some marketing agencies are great at making a promise and unbelievable approach. But we're good at getting you more clients, higher profits, faster growth, and enhanced business productivity.
Flexibility is an essential part of the business when it comes to clients' reach. We help you to scale your business needs whenever your business demands. That's how you build your brand.
We optimize all the necessary fronts and back of your websites, page size, load time, render time, to name a few. We take care of the site from design to server tuning.
Creating a simple admin panel is quite a tiresome job. But we are used to creating easy admin panels, so your end-user is not overwhelmed.
Support is of utmost importance to us. If any issues or bugs arises in the future, we are here to get them fixed asap at your discretion. We are just an email or a call away.
We build websites on platforms that perform well with secured, responsive and mobile-friendly features to address your specific business needs.
As the title explains, whatever your website needs are, we help you to make it a functional website as per your business demands.
Build a dynamic site with our advanced website builder and simple control panels, or let us create your website on different website programming languages.
We can develop a WordPress site entirely from scratch or take your existing place and make it a WordPress website. We take care of your site and content migration also if needed.
As per your business needs, we will compile a team of seasoned developers that can build nearly everything you can imagine on the WordPress platform.
We can convert your designs from scratch to a fully functional and responsive Shopify site or boost your existing site with additional custom features.
Additionally, Shopify provides greater security by taking care of the server maintenance and upgrades to keep the store and shopping cart available at all times.
A dedicated team of certified WooCommerce developers, at your service. We aid in developing the necessary WooCommerce plugins and themes to suit your needs.
We also help to enhance the functionalities or migrate your existing store in any platform to the WooCommerce and customize your WooCommerce store, according to your business demands.
Building consistent and reliable business relations is our priority. We ensure full transparency throughout the process — a comprehensive approach with open business engagement.
Systematic Project Approach
The first step is to evaluate and analyze what your business requirements are. Many assessments come into consideration on how you want to present your website.
Things like your business goals, purpose, target audience, and content with other variables come in to play while performing your website assessment.
We will then be able to make a project plan needed to build your website such as; cost, team requirements, code architect, supporting documents and other assessments.
Using the information gathered from assessments, it's time to put together the project plan for your website. We then move forward to develop a roadmap for your website.
Developing a consistent and easy to understand navigation system is very important in today's era.
The end-user must be kept in mind when designing your site. During the planning phase, we help you to decide what technologies will best suit your business needs.
It is time to determine the look and feel of your website. Targeting your audience is one of the key factors taken into consideration.
As part of the design phase, it is crucial to incorporate your company's branding. That includes; company logo, colors, images, and prototype to help strengthen your website's unique identity.
We work closely with you to get to know about your project throughout the design and development phase. Only after you give us a green signal, we will then move forward.
The developmental stage is where your website work begins. After gathering all the assessments and designs for your project, we then create the actual functional website.
This process involves writing valid HTML, CSS, Javascript, and other related code architects that comply with the current web standards. It will help to maximize functionality and accessibility for your audience.
You will get to know about every progress made for your website so that you can suggest any additional changes or corrections you would like.
Unlike custom software development, websites need intensive testing.
After we finish the development process, we test your websites for different criteria. It includes integration testing, stress testing, scalability testing, load testing, resolution testing, cross-browser compatibility testing, and other related tests.
Both automated testing and manual testing will be performed by our experienced QA to eradicate any issues.
Once we get your final approval, we will deliver your website to you through your desired medium, as discussed in the assessment phase.
As we are a managed service provider, we can also enhance your website productivity by using the latest digital technologies.
We can help you with web hosting, search engine optimizations, and other assessments, you get the idea. But these are all optional features.
Your website should be regularly updated and maintained with new content or products to compete in the competitions.
That's one way to bring new visitors to your site. The possibilities are endless! It's really up to you how comfortable you feel with updating your website. If you are not comfortable and have a tight schedule, we can help you.
We can take over your website maintenance so that you can focus on your business to convert more sales and revenue.
Maintenance includes; regular backups, code upgrades, service upgrades, server tuning, hosting upgrades, hardening security, and custom tweaks.
Tailored Website Solutions
Having a website that can easily grow as your business grows is a pivotal part of taking your business online and expand in the digital world. Ready? Let's get started. ​