Brand building is a must if you want to sell your services, help others, or get recognized in a market.
The popular queries around the community;
What is takes to build a strong brand identity?
How to build a business brand online?
What are the steps for successful branding?
What's the right way to do brand marketing?
As a business owner, you may be competing against brands with loyal customers and established marketing strategies.
But there is no guarantee that a brand will succeed on any given day. Even a big brand can fall behind if it doesn't have a systematically managed brand strategy.
So the big question is, "How to Build a Brand in 2023?"
Let's discuss how to build a brand authentically using straightforward brand development strategies.
(Step-By-Step)
But first, What is a Brand?
A brand is simply a company or a name identified by a logo, mark, symbol, word, and sentence that businesses use to distinguish their product and visual identity from others in the market.
The Confusing Question: What is the difference between a brand and branding?
In simple words, a brand is an outcome of successful branding. Branding involves positioning your company in the market to have a brand.
Your brand is the result of your business branding effort. It is how people find, identify, and remember you.
The Intriguing Discussion: How do you prefer to remember Samsung and Apple?
A Straightforward Answer; You prefer to remember Samsung and Apple for smartphones, gadgets, digital security, and presentations.
But why do you prefer these big companies instead of others in the current markets?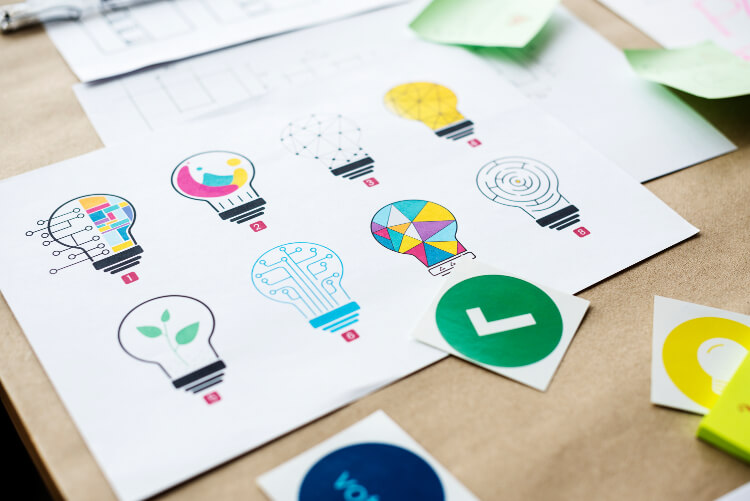 It's Easy to Explain; Because of their brand identity.
And how did they establish their brand identity?
Again the Identical Explanation:
Because they stick to their business branding and marketing strategy. One of the many reasons; Samsung doesn't use iOS for its operating system, and Apple doesn't use Android for its operating system.
You get the point.
For a detailed explanation, check this article about the differences between a brand and branding. It's a well-written guide by Arek Dvornechuck.
If you're ready to build your brand identity authentically, I have a detailed guide with competitive analysis.
Let's dive in.
Get Started with Basic Branding Strategies
First thing first;
Building a unique brand experience doesn't happen overnight or in a few months. For any brand to be successful, they need to be enthusiastic about their clients.
At the end of the day, the clients are the ones who can make or destroy brand names.
1) Create a Business Name
As a business owner, probably the first commitment is to choose a name that has associations with your brand. You must realize the importance of a business name, as it's a crucial first step.
It will impact your content strategy, logo, website design, marketing strategy, trademark, business name registrations, brand guidelines, and legal departments.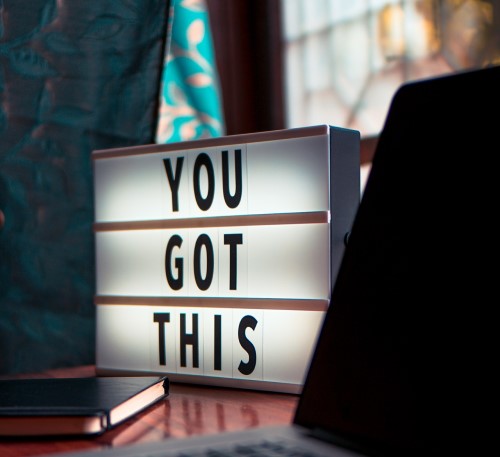 For your ease, I've put together a list of business name generator tools for your brand;
Ideally, you want to choose a business name that can create brand awareness in the long run.
2) Register Officially (If Needed)
After choosing your business name, register the business name and your business itself officially within your state if reasonable or necessary for your company.
I can't genuinely guide you on this matter as it ultimately depends on your personal business arrangements.
Check out this article about the importance of business registration. This article by Jean Murray will help you with the decision.
But if you ask for our opinion, we would suggest registering your business and your business name within your state.
You never know when you need to present your documents and show that your brand exists legally.
3) Design a Logo
When we think about brand building, the first thing that comes into someone's mind is the visuals. This step may be the one where you probably need help with execution.
You need a logo that can help integrate your brand into the markets.
Be prepared to invest the time and budget alongside resources to enforce your brand's visual identity.
Your logo will appear on almost everything that relates to your brand.
It will be on your business cards, brand names, banners, success stories, and the visual recognition of your commitment itself.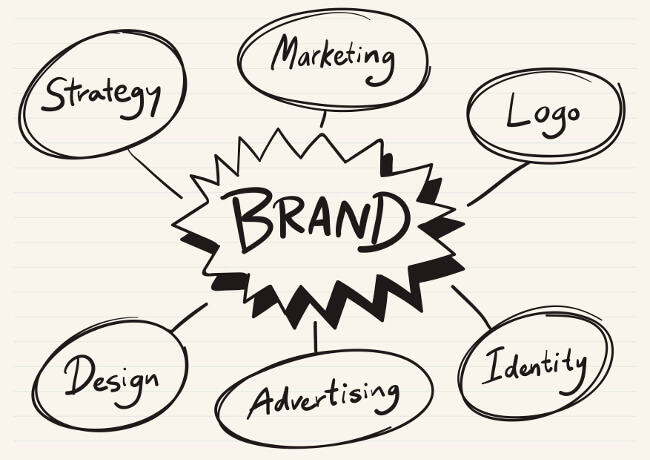 You might want to ask yourself some questions before designing a logo;
Which color palette do you want to align with your brand? Any logo colors to avoid? 
What emotion and symbolism should your logo portray? 
Which words should describe your logo design?
Are there any existing brand logos that look similar to yours?
For your ease, we have compiled a list of logo makers that will be a good help;
It will help if you have a logo design that justifies your visual language to your targeted audiences.
4) Pick your Brand Colors and Fonts
The next thing to figure out is your brand's visual identity presentation once you get a business name down.
Determining which colors and fonts best represent your brand will depend on certain factors.
These include business type, ideal customers, the company's mission statement, and visual tone.
This infographic by The Logo Company offers an excellent overview of the visual emotions and value propositions that different colors generally evoke in the audience.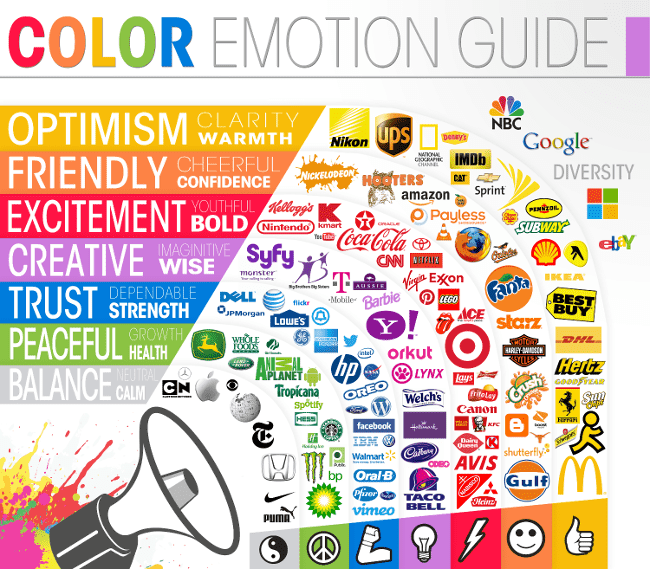 To brainstorm colors that work together with the color codes, these websites below might be a good fit for your choices;
Using too many color palettes and fonts can make a website look messy, unstructured, and unprofessional. At once, too many font type sizes and color styles can be a disaster for a brand's image.
You can sneak a peek at the brand assets of established businesses for a better understanding.
Typography is a big deal.
The right typography choices can give your website design an edge over the visual identity and help you to develop a unique brand experience for your potential customers.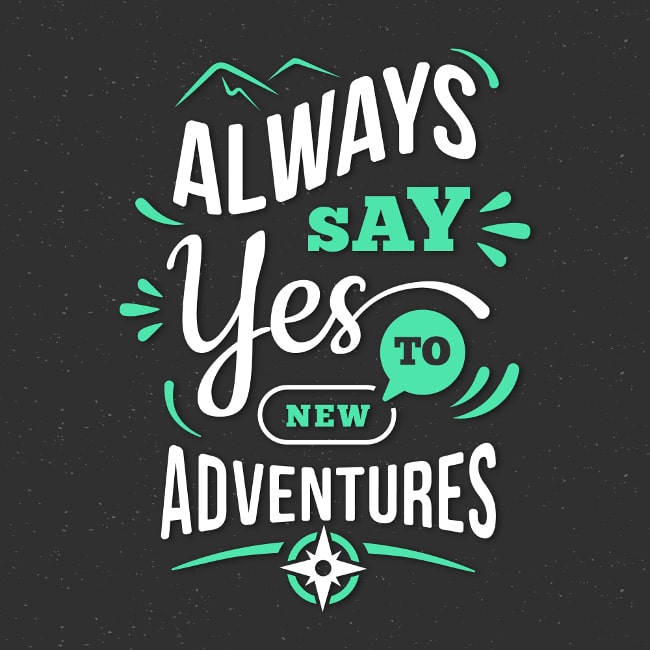 You can find lots of font providers on the web markets. Some of the popular ones are listed below;
It's essential to consider how legible the white and black text will be over your color palette and content.
Even though the dark mode is trending nowadays, imagine a smartphone with low light visibility in broad daylight. Would the dark mode be a desirable option?
So, you should consider the black and white color combination for swotting the user experience in your website design.
Define Brands' Purpose and Audience
1) Brands' Purpose
Long gone are those days when you had the most options to sell and be successful with different products and services at once.
Even though it's possible to use the same tactics in today's era, it's not a wise decision for good brand marketing due to high business competition.
Your brand's mission statement should define a purpose for your brand's existence.
You need to demonstrate what unique value your business provides compared to others in the markets. This, in return, will help you build strong branding.
For Example;
Vigorous IT Solution now solely focuses on smart digital transformations for brands to gain an edge over the competition.
They don't sell computer hardware alongside their customized digital services just because they can.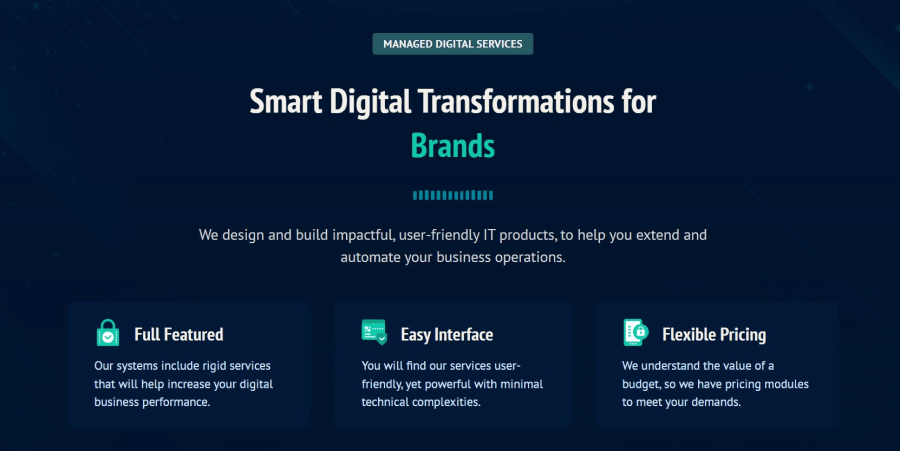 You need to be clear about your brand process, whether you want to build personal or business branding.
You need to be aware that customer engagement is crucial in brand development.
2) Target Audience
When determining your target audiences, make sure you focus on who you are trying to reach to represent your brand.
You need to tailor your mission to have an emotional connection with your audiences.
The key is to get specific and figure out the individual behaviors of your target audience.
Some of the clarifications you might want to know beforehand;
Do you have a current client base?
Why should clients buy the service from you if your brand exists?
Which products to sell?
How does your product fit your client's demand?
How would you target the clients?
Which features will be appealing to your potential customers?
Which social media do your clients turn to for additional information?
It's essential to have a grip on these tactics before moving forward. It will inform your ideal customers about what your brand mainly focuses on and how it is different from the competitors.
Research Competitors and Benchmark Brands
Always compete to be unique, not to be the best.
We truly believe that businesses should continuously evolve and perform market research to compete and be relevant in today's business markets.
What would happen if all the big brands in the industry sold the same services or products to their clients?
Would they be able to sustain themselves in the market? You get the point.
Aside from brand-related research, it would be best if you also focused on other areas of competitive analysis.
Marketing strategy, social media engagement, product management, swot analysis, lead generation, website security, and SEO, to name a few.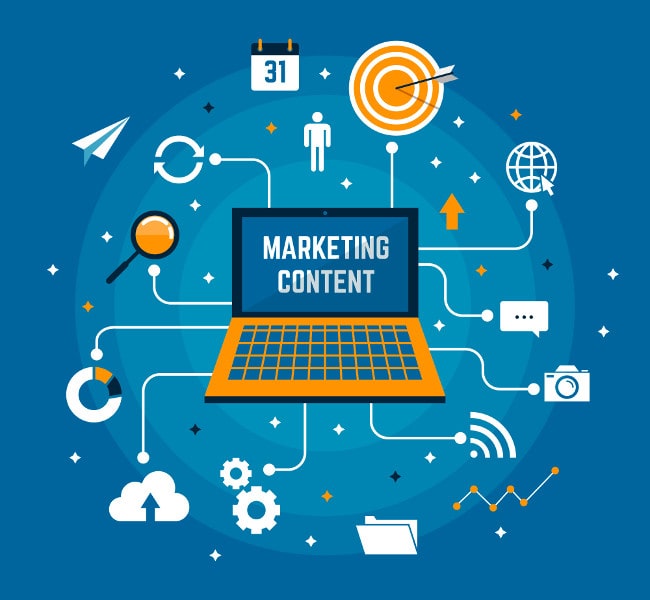 We will discuss these topics afterwards in the "Digital Business Management" section.
Before going any further, it's a good idea to cross-reference your concept with all your research.
Creating a Brand Voice that Grabs Attention
Your brand's story should be intricately associated with your business and conveyed in a few sentences.
People want to know about your brand's history if they are interested in your services. So when required, your business should be ready with a story to tell to the audience.
Don't make a mistake knowingly in terms of business.
For Example;
As you can see, Vigorous IT Solution has clearly stated their brand process and vision in their about section for the audiences to see and know about them.
People should be able to know key aspects of your brand, such as; who you are, what you offer, and why people should care about your brand.
Build a Strong Foundation Using the Right Business Plan
Any brand should have a strong foundation with a strategic approach to succeed.
To grow, they need to manage well and take a proactive brand strategy to maintain a constant focus on their business's future.
The critical step to building a stable brand foundation is implementing vital business planning.
Before starting, question yourself these topics;
What's a business plan worth to you?
How do you evaluate a plan?
What makes a plan good or bad?
As you start the business planning process, try to begin with a general view of the entire project. Review your brand goals and consider your options.
Let's dive into more details.
Developing a business plan is a systematic and logical way to look at important brand development and customer engagement aspects.
There is a common misconception against the business people who state;
"I don't have enough time, I am too busy, I can't plan, I don't need the plan for now, and so on."
Many businesses create a business plan only when they need it.
This practice is a huge gamble in terms of brand positioning.
Effective business planning can save you a lot of time and money in a daily run. Maintaining business priorities is necessary for solid branding.
Review your plan and brand story regularly to avoid mistakes while maintaining your business operations.
Setting your long-term business goals and using a well-thought plan is an effective way to build a brand.
Tips to Build a Good Business Plan
Every brand needs to have a well-thought business plan and brand voice to compete and gain an edge over the competition in the current business markets.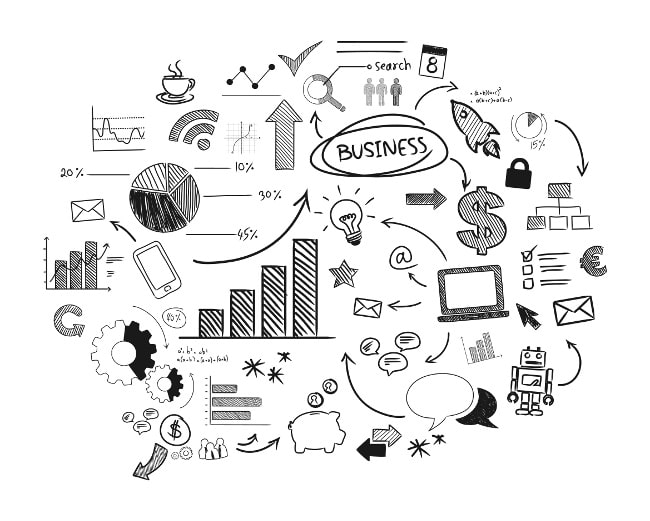 You must know your company and your product in and out. Analyze, research, and experiment until you believe you have a firm grip on your business module.
Determine your business purpose to implement the correct planning to lead your business in the long run.
Documentation is a vital process in building strong branding. Make sure you document every minute detail of your business, including expenses, licensing agreements, policies, investments, brand guidelines, and business regulations.
Make a plan that can be modified in the future with your audiences in mind.
Having a good business plan isn't enough – you need to write it down, think it out, and prepare for all possible outcomes.
Every business sector is changing daily, so you need to be active and grow with the latest business trends.
Understand that Success Befalls from Calculated Risk-Taking
First, it's important to note that risk-taking generally won't bring success at once for all the brands.
You must have heard great success stories of brands that went from 0 to 100 with calculated risk-taking strategies. Taking risks can be a beneficial way to separate yourself from the pack in the business markets.
The main difference between calculated and open risks results in two scenarios, success or failure.
Calculated risk-taking is like gambling, resulting in two outcomes, win or loss. You get the point.
But which risk-taking strategies, in general, lead a brand to success? 
Let's discuss the outcomes of calculated risk-taking;
1) Risk-Takers Push Boundaries
When FedEx was denied a business loan from the bank and was about to go bankrupt, it needed to think quickly and effectively to maintain its status.
That's when founder Fred Smith took $ 5,000 to Las Vegas, put it on blackjack, and won $ 27,000 to raise the cash for his business.
Fred Smith's risk-taking strategy worked, and the rest is history. 
Likewise, Google, one of the giants in the current business markets, was nearly sold in 1997 for just $1 million. Why?
Because they wanted additional funds to grow their business with the help of other established brands.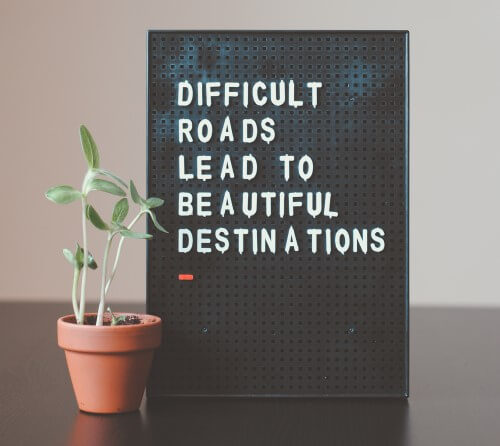 In 2008, when Twitter was offered $500 million from Facebook, Twitter rejected the offer of Facebook because they knew they were offering a unique platform to the audience.
Staying cozy in your comfort zone for your brand development is the greatest mistake.
The world's biggest brands are at a peak in today's world because they didn't settle for a dime when they saw an opportunity to earn a dollar.
2) New Opportunities Arises
"Opportunities don't knock at the door." You must have heard this phrase numerous times, which is true. No one will come to your doorstep and hand over their established product.
Who could have thought that the current second-largest restaurant chain (KFC) in the world was founded by Colonel Harland David Sanders at 65?
Harland Sanders never believed in the adage that the future belongs to the young, which was a great business decision.
Otherwise, we would likely have never tasted the "delicious" fried chicken so many of us enjoy today.
Taking risks, finding a new brand strategy, and meeting new people is the path to follow. You never know when you might stumble on a great business opportunity.
3) Adapt to the Latest Business Trends
Risk takers are always up for evolvement, which means, in most cases, that they are the ones to adopt the latest business technologies and brand marketing trends.
This is a critical success factor in building strong brand identity in today's technological world.
4) Improve Current Product Management or Service
If you believe that taking chances can bring success, then adaption is the key to business growth.
It would ensure that your business services or products are updated with your consumer demands.
By taking calculated risks, you can have the upper hand and be aware of the latest business trends that can be a good fit for your target audiences.
Digital Business Management (Detailed Guide)
Digitization is tremendously a heavy word to explain, considering today's business markets.
Digitization is not only about transferring the data into the electronic device or the cloud. It's about creating new innovative solutions and ideas to reach a wider audience. The way we work has completely changed over the last 20 to 40 years.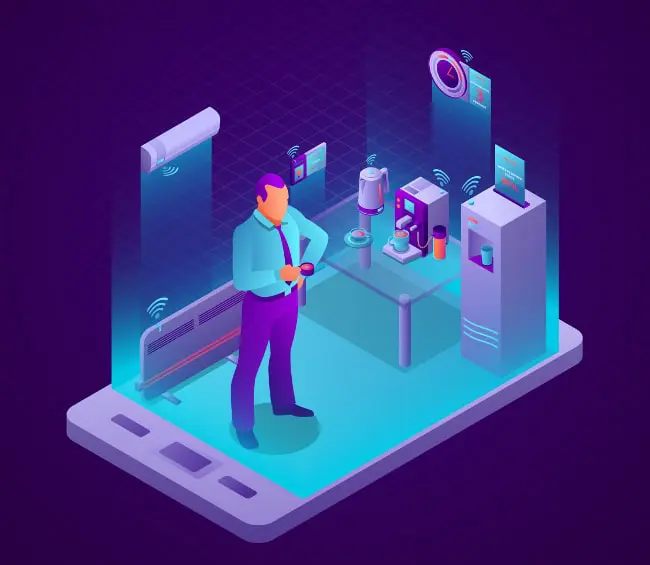 To make the phrase Digital Business Management a simple explanation, we can debate about Google.
How does Google provide its services or products all over the world? 
It's due to the digital transformation of their brand. I believe you get a rough idea.
These days, having an online presence doesn't mean solely updating your social media account and expanding your social networks.
Some of the reasons to digitize your business;
Save Time.
Brand marketing.
Cut down unnecessary costs.
Easier to restart business operations after a disaster.
Improve customer engagement so they buy your product.
Show your audiences that your brand exists.
Building your brand doesn't need to be a burden. If you want to establish a powerful brand, digital business management is the way to go.
So, let's go through these step-by-step guides to get your business online in a managed way.
Let's dive in.
1) Create Social Media Accounts
Social media is an essential factor in customer engagement and brand management.
Facebook, Youtube, Twitter, LinkedIn, Instagram, Pinterest, and Whatsapp are the most popular social networks within search engine markets.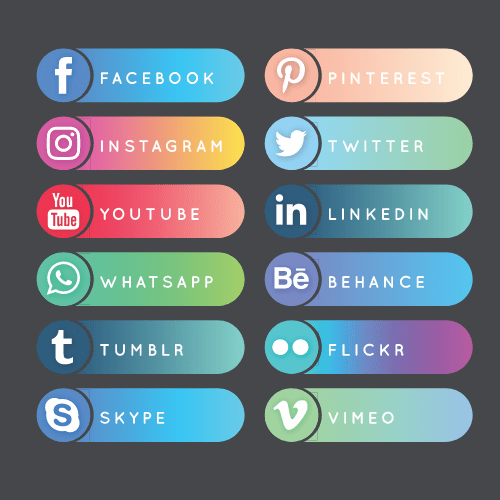 When executed correctly, social media is an effective method for reaching your target audience.
Some of the advantages of social media;
Showcase your brand identity.
Increase business exposure and sales.
Boost search engine rankings. 
Build a robust business-client relationship.
Enhance the company's trustworthiness.
Influencer marketing becomes a reality.
Maintaining your brand's weak social media presence is worse than having no online presence at all.
To increase your social media engagement, consider these three critical factors;
Time – Determine how often you choose to engage in social networks (daily or weekly). We don't recommend monthly activities because many things can happen in a month compared to weekly or daily activities.
Resources – This usually refers to the people who handle your social networks. You want a professional or someone who knows your business field to manage your brand's image.
Reach – It's better to focus on one particular social media account at any given moment rather than trying to gather all the social media accounts.
Regularly interacting with your clients, followers, and business partners can increase your brand authority, increase your sales, and grow your business.
2) Domain Registration
Every online success starts with a domain name. After you have gathered the right business plan for your brand, it's necessary to register a domain name for your brand. 
A memorable domain name can make a tremendous difference in creating a successful online presence and strong branding for your business.
How would you prefer to remember Facebook if they had a domain name of facee-boook (.com) or nooteboook (.com)? Wouldn't it look a little unprofessional and uneasy?
The bottom line is that the proper domain names can help you generate traffic to your online presence and build your brand process. This, in return, will help you to get more customers and better sales.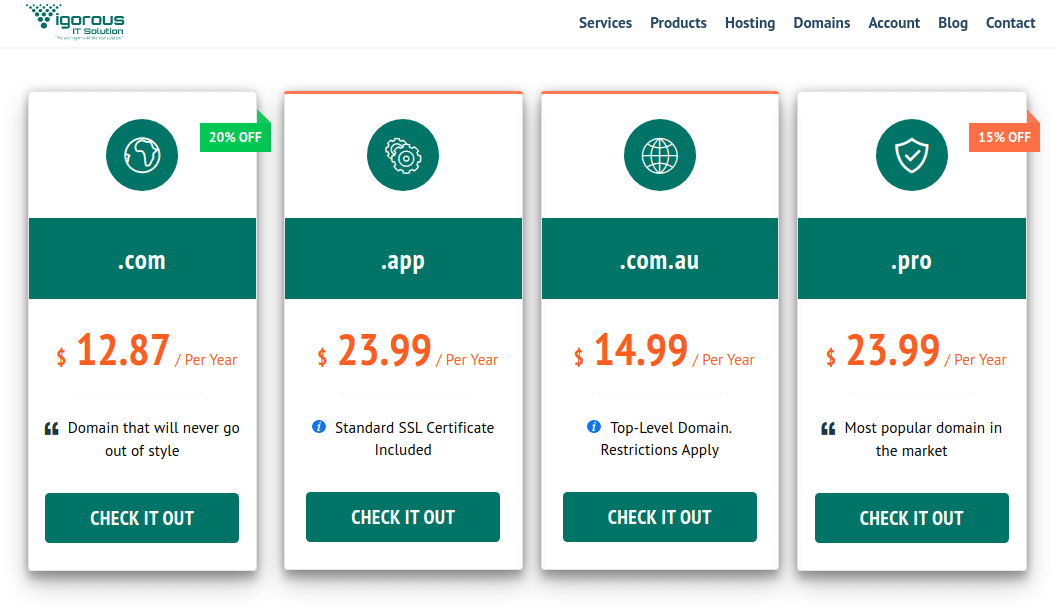 Tips for finding your desired domain name. Below are the practical suggestions from Vigorous IT Solution that works well in the business environment;
Aim for a top-level domain.
Make sure the domain isn't blacklisted or penalized.
Always conduct a trademark search.
Keep your domain name short. Our story is slightly different, so we can't follow this suggestion.
Name your business and your website together.
Avoid using hyphens or acronyms.
Perform a Whois Lookup and list multiple potential names instead of just one domain name.
Choose a domain that is easy to pronounce and remember.
Always purchase your domain in your own identity.
Pre-register or backorder domain name when the ideal domain name is not available.
Protect your brand by auto-renewing and locking your domain name.
Finding a reliable domain registrar will make your brand value propositions much better. For your ease, we have compiled a list of domain registrars that might be a good fit;
Some registrars lack the features you need or are more expensive than others. Ultimately, in the end, it depends upon your personal preference and content strategy.
3) Create a Website
Do we even need to discuss this topic?
A professional or functioning website is a must for any brand to succeed in today's online marketing world.
I don't want any controversy, but what do you think was the reason for Myspace's Downfall back in the day? 
Let's be transparent. It's not due to Facebook.
A Technical Explanation; Due to their graphical user interface and technology used on their website. They failed to get innovative with the latest market research and digital technologies back in the day.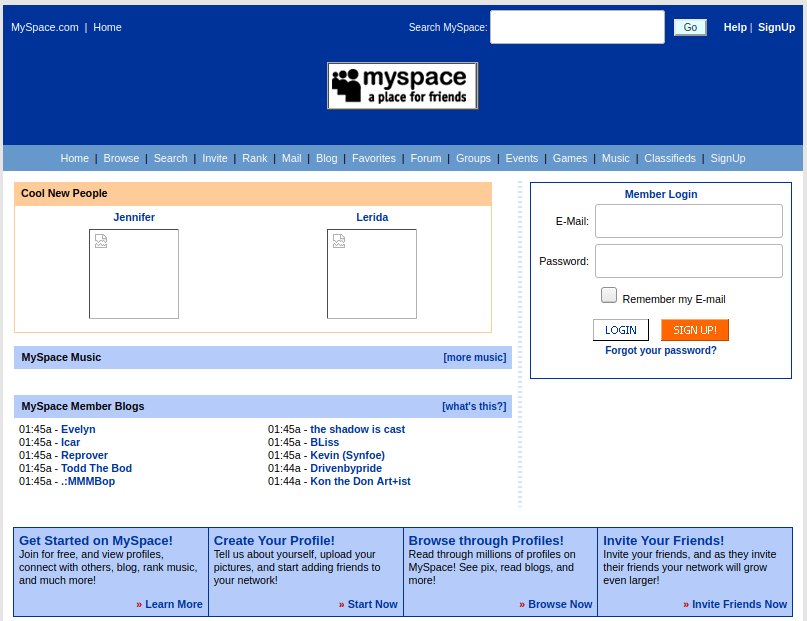 A simple truth, even if you progress on your social media and have been in the business for several decades, your business still needs a website. And it should be professionally or functionally structured and designed.
Let me break the biggest myth about building a website.
You must have heard or seen a hell lot of related articles and blogs by bloggers or even big brands stating,
"Make a professional and fully functional website in under 10 minutes or under 1 hour."
Do you believe this over-the-top marketing strategy? 
Do you believe it's possible to create a "professional and functional website" in under 1 hour?
What do the terms professional and functional mean in terms of website design?
These words represent strong confidence that the particular website is free from bugs or data leakage with strict digital security on-site.
So, how can a website be forced to be built in under 1 hour when all technical and theoretical aspects need to be considered while taking care of the website content strategy itself.
Let me break this discussion a little bit more for you;
Would you rush your business brand to be determined within 1 hour, considering the competition in the current business market?
If you are a content-oriented person, do you think you want to plan your content strategy and write it down within 1 hour?
It is possible to build a random website within 1 hour but not a brand-focused website. That's the truth, and we have to face it.
Let me break the technical discussion part now;
Let's Assume; You bought a website building service and now are ready to build a website powered by Artificial Intelligence (AI). Let me show you the time invested in the whole website building project.
Let's be clear that considering you are very quick in terms of technical and theoretical aspects, these time slots are allocated accordingly.
You chose the template and web design that sets you apart – 10 minutes.
You wrote and checked the webpage contents, including color and fonts, accordingly – 20 minutes.
You finalized your website entirely and made the website functional – in 20 minutes.
Finally, you published the website – in 15 minutes.
Even if we fantasize about Artificial Intelligence (AI), we still cannot finish the website building project within 1 hour.
So, do not fall for these false sentiments for your brand's visual identity.
There are many ways you can create a website, but I would like to express my suggestion in two simple options;
Website Builder powered by Artificial Intelligence.
Custom Website Development by Real Human Beings.
You can find many related articles and blogs on the internet regarding the website builders available in the current market.
For custom website development, you need to find a reputable or credible company to build it for you.
The choice is yours. Either way, both options work fine, but not under 1 hour.
4) Get an Online Space for your Website (Web Hosting)
So, after you take care of domain registration and website design, you need an online space to host your website.
Web hosting is an online digital space or server on the internet for website owners to host their websites.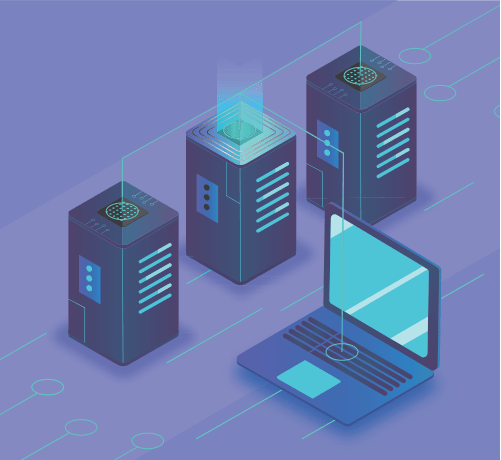 Before you start looking at your hosting needs, determine your website needs.
Out of the many clarifications, here are some of the questions you need to get the answers for;
What kind of websites do you intend to build?
What about your traffic? Will it spike in numbers in the coming days or months?
Does it need additional website security?
Are you collecting data?
Are you selling the products or services online?
After you get a clear vision of your website needs, check around the hosting options.
For a detailed explanation, I suggest you check around the internet for your hosting needs.
There will be more than a million search queries about web hosting, so I don't want to go in-depth competitive analysis.
As we are discussing the brand development strategies, I will leave it to you.
I hope you get the point.
Even though you can find lots of suggestions and ideas on the internet, ultimately, it's your personal decision to choose the right hosting plan for your website.
5) Digital and Physical Security
Oh well! Where to start? 
Physical security, alongside digital security, is a massive puzzle for many organizations and business owners.
When preparing a security plan to deal with potentially dangerous events, the first thing a company needs to do is a threat assessment.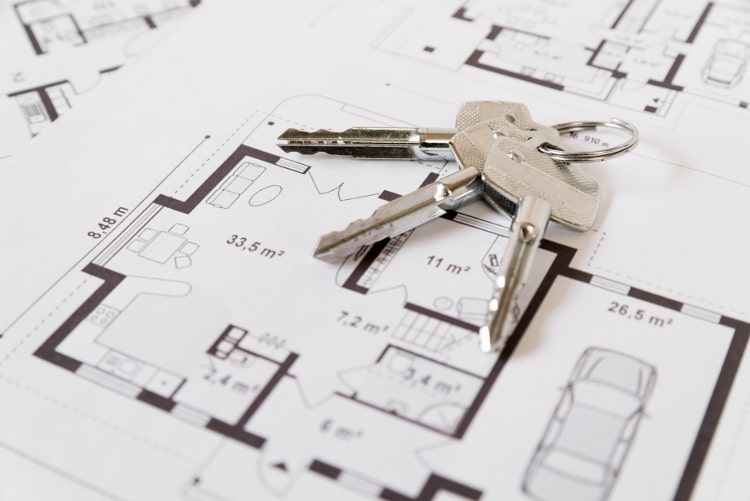 They need to figure out the mistakes to avoid and have good ideas of where the attack might come from and how they can prevent the situation.
Some of the tips below can help you avoid these threats in the long term.
For Physical Security;
Secure Access to your Building – Preventing unauthorized access to your building is the first thing to do. At the same time, you can plan out your business strategy for the areas that demand high security. Closed doors or entry portals are a few of them.
Lock Down the Systems – Train your team members or authorize your designated personnel to disconnect the devices or protocols in the case of cyberattacks or data breaches.
Increase your Building Visibility – You should be able to view your building in a live or recorded environment to be on the safe side. The combination of image and video capturing software alongside physical devices should be fitted and maintained 24/7.
For Digital Security;
Use a Firewall – The first line of defense to fend off the cyber-attacks. In addition to the standard external firewall, install internal firewalls to get that additional protection. 
Update your Systems Regularly – Always install the latest and functional security updates for your systems.
Encrypt your Data – Never forget to encrypt all your data during transmission or at rest. The encryption technology gives you an additional layer of security.
Educate and Train your Team Members – Make it mandatory for all your team members to get the required training. They need to get educated about your company's security and related policies.
Backup all your Data – Never make the mistake of backing up the data only when needed, in terms of business. Disaster can strike anytime, so you need to be prepared beforehand. You need to backup all your data regularly from the start.
Install Anti-Malware Software – It's essential and mandatory to have anti-malware software installed on all your devices and networks.
Use Two-Factor Authentication – Regardless of your continuous security arrangements, one of your team members will likely make a security blunder. Multi-factor identification settings can provide that extra layer of protection.
Security is a continuously moving target that can be exploited at any moment. The criminals get advanced every day.
To protect your company and your brand itself, you must stay on top of your game. You need to be updated with the latest business trends to get an edge over the attacks.
6) Website Security
What would be the outcome if you dropped your smartphone on the floor with no screen protector?
You know first-hand that the consequences can be devastating and unbearable.
After all the hard work you have done to create a website for your business, you must focus on your website security.
You can build a strong brand identity with a professional, functional, and secured website.
As web security is a black hole for any organization, it needs a different guide for an explanation.
For comprehensive and detailed information, check out our guide on how to secure a website.
This comprehensive guide provides a clear framework for site owners to secure their websites from hackers and security vulnerabilities.
This guide covers;
Vulnerabilities and Mitigation Plans
Website Protection Best Practices
WordPress Security
Nginx and Apache Configurations
Lots of Actionable Techniques
These strategies work for almost all types of websites as the basic precautions are relatively similar in terms of website security.
7) Search Engine Optimization (SEO)
Your website is now ready to be optimized according to the user-related queries in the search engines.
Search engine optimization is complex and continuously changing. But it's not as complicated as people think.
Even a tiny amount of SEO knowledge can help you make a big difference in your online presence.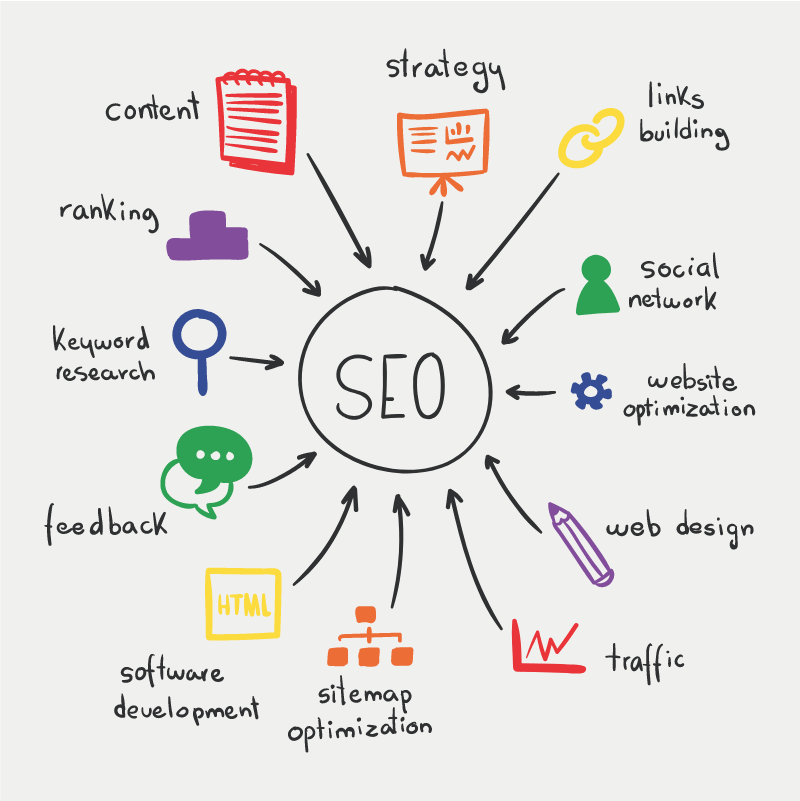 Search engine optimization is a vast term that needs clarification in a different article.
Don't worry! I got a list of experienced SEO professionals who provide free training and knowledge about Search Engine Optimization in a detailed manner.
A friendly reminder. Even if you follow all the suggestions in a disciplined manner, there is no guarantee that your website or brand will rank in the search engines.
But following the best SEO practices will make it easier for search engines to crawl, index, and understand your content.
8) Create a Blog
Do we need clarifications for this topic?
I will just scratch the surface of this topic because I believe many other qualified authors are fit to discuss this topic in detail.
More than 5.5 million blog posts are published every day.
So, you can understand why blogging is essential for your business.
Creating a blog for your business is a great way to get free search engine traffic to your site if you do it right.
Businesses that put effort into blogging are 13 times more likely to generate good ROI.
There are four main strategies to create a successful blog.
Be Patient: You have to be patient all along your blogging journey. Don't get frustrated. Frustration and anger are the two main things that can destroy your business journey.
Be Consistent: Consistency is the key to building a brand. Samsung and Apple are on top of the smartphone industry because they are consistent with their brand. You know the history.
Be Original: No one likes anything about duplicate things except their pricing. So, you need to make sure you are creating original content that doesn't match others in the blogging industry.
Be Proactive: You can't just write and submit your blog to search engines and wait for the results. I already told you that more than 5.5 million blogs are published every day. So, you need to find a better way to promote your blog.
The topics that I discussed are just the surface. Creating and establishing a blog post needs many content ideas and writing skills.
Let me present you with a harsh truth.
You must have seen many blogs and influencers stating that blogging is not so hard.
Do you believe this?
They can say these kinds of things because they are established personas and have followers, but what about businesses that are just starting?
Business owners have to face many things in their initial stage, new domains, no backlinks, no marketing budget, and so on.
I understand the feeling as I have also been through this stage.
So, keep it real and straightforward when it comes to writing blogs.
Remember, don't get frustrated and lose your hope while doing business. Not all of us can be billionaires or millionaires.
But one thing is sure when you get results for your hard work and efforts, those good feelings can't be bought by billionaires or millionaires.
9) Online Marketing and Promotion
Woof!! Online Marketing and Promotion!!
How to start the conversation!!!!!!!!!!!!!!!!
Let me think for a moment.
Did you find some clue why I did that?
In those three sentences, I covered the terms "Online Marketing and Promotion." Don't you believe me? Let me explain it to you.
I started the conversation as if I was tired of discussing those terms.
But believe me, I did that on purpose to divert your mind so that you are now solely focused on marketing strategy rather than lingering around the previous BLOG topic.
In the second sentence, I deliberately put those exclamation marks in high numbers to get that physiological advantage. I manipulated you into thinking, "Why did he put those exclamation marks?"
That's what I call Marketing.
And in the third sentence, I promoted myself as if I were ready to explode with all the knowledge and ideas inside my head.
That's what I call Promotion.
But would you have believed these explanations if I had put this section in the beginning? Absolutely NO. Why?
Because I marketed and promoted myself without any concrete brand authority. Did you get my point?
Marketing and Promotion don't help you convert your lead magnets into sales just because you have spent lots of money.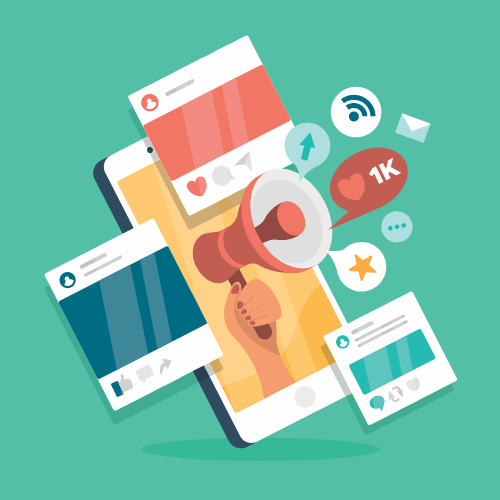 Do not rush to implement the marketing strategy and promotion techniques for your business or product at once. To build your brand authentically, you need patience and wait for the right time.
Would you buy a service from a company that is not credible or just started in the business market? 
Don't fall for the companies' false sentiments, which state; if you are new to the business market, you should focus on online marketing and promotion at the very beginning. That is not true.
To be honest, every business structure is different. It's tough to recommend or suggest promotion and marketing strategies without a SWOT Analysis of that particular business.
Please do not give the false visual identity of your brand just to promote your business or product.
For Example;
If you only sell oranges, be specific about what you sell and do the proper marketing and promotion according to your product.
Do not market your product or brand, stating that you sell all kinds of fruits instead of only oranges.
You get the point.
You need to be very specific while doing online marketing and promotion in today's era due to high competition in the business markets.
I understand that the specific way I view and express my points might be a controversial statement for others, but that's the truth, which might also be a hoax for others. I can't do anything about it.
Now, this is what I call Online Marketing and Promotion.
For thorough information, check out our easy guide on how to create a strategic marketing plan for your business.
Gambling a new idea or technique to represent your brand is a good business branding strategy as long as it's a wise decision.
10) Get Help from Managed Business Service Providers
I understand that sometimes, you need that extra hand to grow your business.
You might be on a tight schedule or need legit help from managed service providers to help you build a powerful brand for your business.
But it's hard to find the service providers that can help you build your business from the beginning to the never-ending mission.
So, make sure that you conduct sufficient research and analysis before starting your business journey.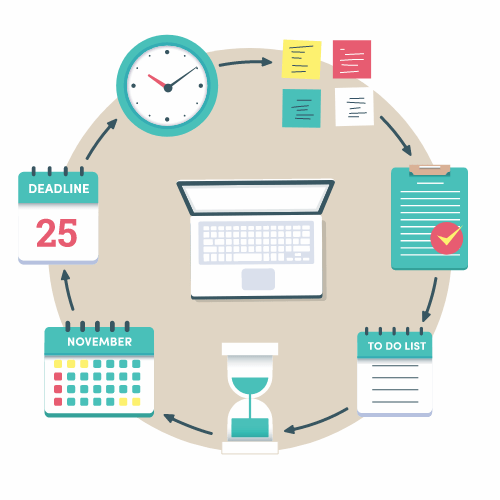 Vigorous IT Solution understands how hard it is to get the required business services in one place to build strong branding.
So, to help business owners overcome this problem, Vigorous IT Solution provides managed business services for brands in one place.
You might think, Why Vigorous IT Solution? And their reply would be, why not Vigorous IT Solution.
Mistakes to Avoid While Building a Brand
There is no guarantee that a brand will succeed on any given day. Even though we try and give our best, sometimes a brand can fail to achieve the desired success.
That's a truth, and we have to take it as a decisive factor rather than a negative factor.
As a business owner, you should never lose your hope and give up your faith because you failed to achieve the results of your effort.
A brand needs to be regularly observed to provide consumer value to earn loyalty and support from its audiences.
For building a strong brand identity, there are specific unwritten rules you need to follow;
Mistakes to Avoid:
Don't leave your team members uninformed. They should be well informed of your business operations to run smoothly.
Don't build your brand in response to your competition. Find the balance to stay true to yourself and your brand authenticity.
Don't forget to promote your brand internally. It's an essential aspect of brand building.
Don't make the mistake of jumping into the business trends without knowing the outcome in the long term.
Don't make promises you can't fulfill. You need to be specific about your brand's mission.
Unwritten Rules to Follow:
Do make sure your brand has at least one professional related to your business field working for you.
Do take your time to be a leader to your team members rather than being a boss.
Do keep your brand's culture alive. One out of the many things to state; Vigorous IT Solution plays blues and jazz music on Wednesdays and Thursdays. You get the point.
Do build your brand's vibe to your audiences so that something is appealing about your brand. What about an interesting post on your social media, the blog, and giveaways? 
Do make sure you establish an authentic look for your brand.
After following all the needed branding strategies, if a brand fails to achieve its desired results, it should consider the following factors that could demand specific attention:
Product Management /Service Quality
Poor competitive analysis of the competition
Bad Timing
Poor Location
Lack of Market Research and Demands
Weak resonance with the targeted market values
Think like an audience when you plan a product or service for your brand and determine what makes you choose your particular brand compared to others in the business markets.
CONCLUSION
Building a brand is not an easy job, but it's also not a challenging task.
Patience and commitment with hard work can help you and your business​ achieve the success you desire.
So, I believe these easy-to-follow (hope so) branding strategies and ideas will somehow help you.
Now, it's your turn: Which brand process would you think can bring long-term success for the businesses?
Is there anything else you want to add to building strong branding for businesses?
Let me know by dropping a quick comment.