The topic for today is the Marketing plan, and it's quite vague, exciting, fun, and everlasting at the same time in the business markets.
Marketing is a dominant term that has been in the business era for quite a long time with lots of history in its pocket. It's a pinnacle for a brand's success in the modern era.
The popular queries around the online market about current marketing tactics;
How to create a marketing plan?
Is it necessary to have a distribution channel for content marketing strategy?
How can we create a marketing channel to fit the target market?
How to create business plans according to a marketing plan?
What do you mean by marketing planning?
Without proper marketing efforts, it's quite impossible to promote your business in the current markets.
But is there any alternative management tool for it?
Is it a myth that a brand can only succeed if it's doing marketing?
Is it compulsory? 
So, let's discuss how to create a marketing plan to promote your business using easy-to-follow marketing strategies.
The first thing to know is that, without digitizing your business, it's tough to succeed in the marketing field.
Today, we live in a content-first world. People look for information before they buy any product or service.
It would help if you put yourself in the buyer's shoes first and then build your marketing strategy accordingly.
So, try to focus more on digital marketing rather than physical marketing.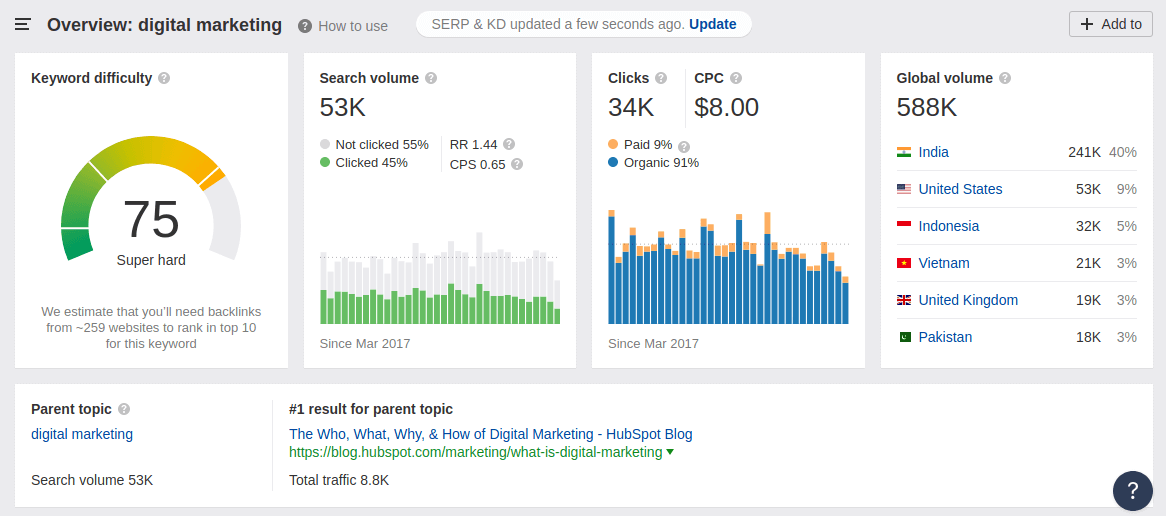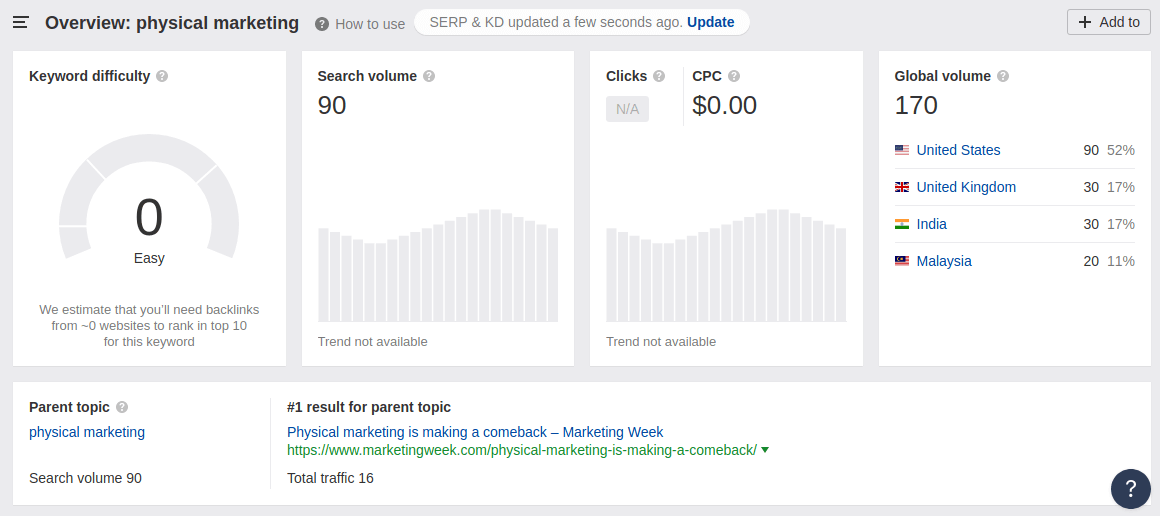 But, how exactly do we need to start to create a digital marketing strategy?
Let's dive in for more details to answer these questions.
What exactly is marketing? How to understand it and target customers?
Marketing is selling your products or services by shouting how valuable or exceptional your product is and why people should buy it compared to others in the markets.
Some people do it digitally, and some physically.
Marketing is usually a blueprint or promotional plan for mapping out how to achieve a business goal planned for your customer base.
It is essential to understand that marketing is not a one-off project which will bring success if we spend money on it.
To Clear the Repeating Doubt; A marketing plan is not only necessary for new businesses as it is equally crucial for existing brands in the markets.
To put this discussion in a practical environment, let's start with the necessity of a marketing plan;
A marketing plan helps you to specify a vision for your business plans. You can measure your progress, establish priorities, create a band authenticity, and set your business goals.
You can specify what your business offers to your audiences, how you do it, and what you do.
You can target and find your ideal audiences to offer your service or product. You can exhibit the product value you offer and why they should work with you.
You can promote your business to stand out from the rest in the current business markets.
Your marketing plan eliminates irregular activities that create chaotic results. It helps you define each marketing project in detail and assign marketing resources accordingly.
A marketing plan can help businesses actively observe their products and track results, whether digitally or physically, in today's technological world.
Importance of Marketing
If you are in business to succeed, you need to see marketing as an investment rather than an expense.
While creating a marketing strategy, most brands make mistakes to take the easy route, often imitating their competitors, which is not a wise business decision. So, avoid it.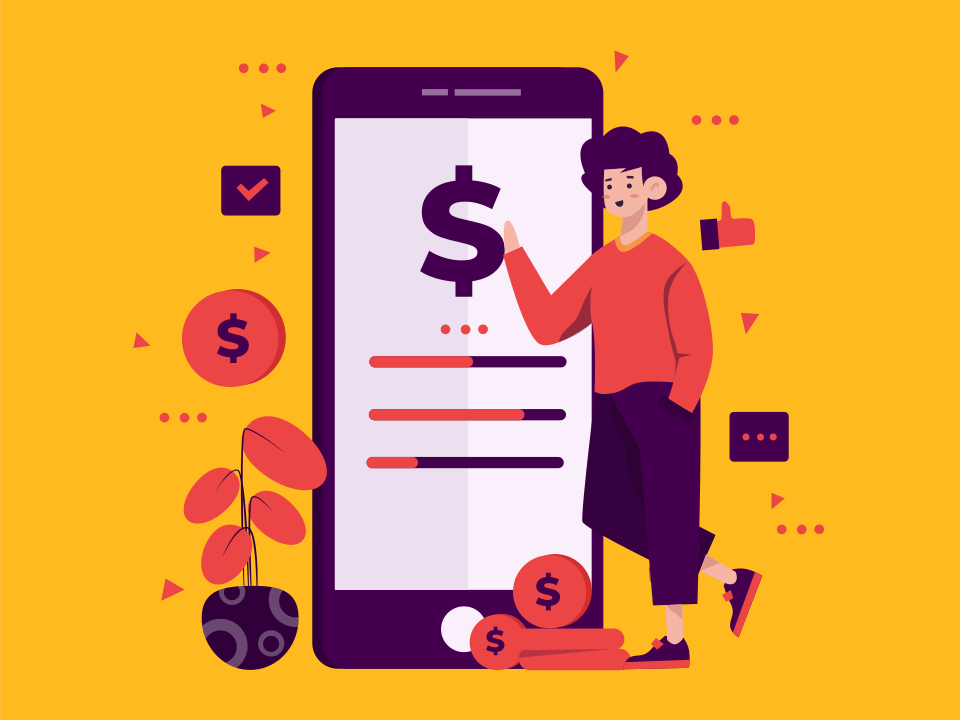 So, what are the importance of actionable marketing plans?
Let's dive in;
It helps you inform your audience about your product or service, whether 4 am or 11 pm.
You must have heard the most significant marketing quote: "Marketing is like food than medicine." So, do the marketing mix right. It will help you maintain a healthy and stable business relationship with your audience.
It helps keep a conversation going even if your audience has walked out of your office or virtual room.
Marketing's primary and most engaging importance helps you sell your service or product to your target audiences. Marketing gives that edge to convert your leads into business sales.
It's a less expensive method of investment for selling your products. So, you can assume, marketing is a much more finances-friendly business strategy.
The world gets louder each day in the field of digital marketing.
Before it's too late, you need to plan your marketing strategy to define your target.
Getting noticed for your service or product is the first step to a successful marketing plan.
Know your Business
Do we even need to state this sentence? Without knowing your business in and out, it's flat out impossible to sell your product or service in the business markets.
The biggest blunder happened in the 1970s. The biggest war happened in home video formats between Betamax and VHS.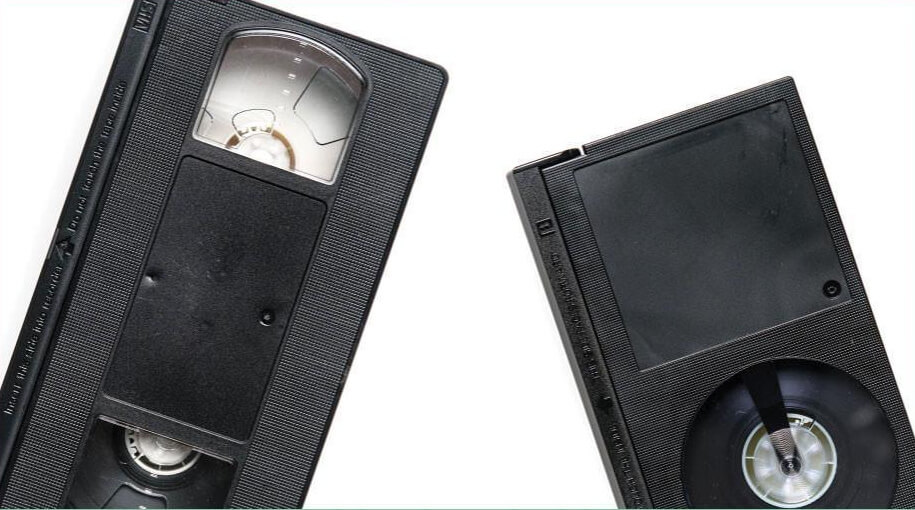 Sony made a huge mistake by underestimating its competition. Even though they were selling Betamax format, they ignored monitoring the VHS format.
Soon after, the Betamax format was overtaken by its competitors, who released VHS machines, a massive success in the market.
So, you need to realize and understand your business in and out. You don't want to let the ideal business suggestions and projects slip out of your hand.
Set a Marketing Budget
Your current marketing plan should incorporate a section to allocate the necessary marketing budget for your fiscal year's anticipated marketing campaign activity.
Marketing teams (It doesn't matter if you are the only one in the group) are in charge of your marketing goals and should know about the allocated budget.
You need to be accurately familiar with the financial side of your business.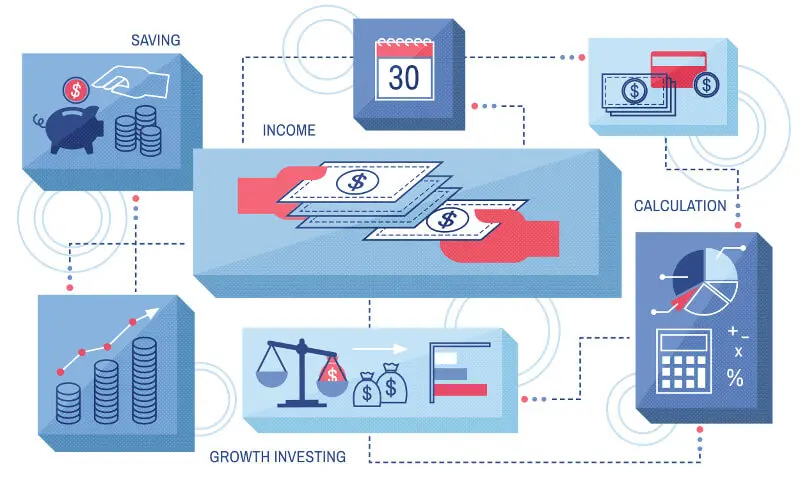 Do not spend your budget on your marketing without pre-planning your fiscal year's marketing budget.
Outline your Unique Selling Proposition
You may have outlined your marketing tactics, but it's time for you to reach that accomplishment.
You need to group and plan marketing strategies according to your business plans. Make sure you have some varieties for every marketing campaign to boost your sales.
Companies provide a free marketing plan template and content marketing strategy template for your ease. And why are they doing it?
You must be aware that there is nothing like a free lunch in the business markets.
They are doing it to create a unique selling proposition for their affiliated products or services.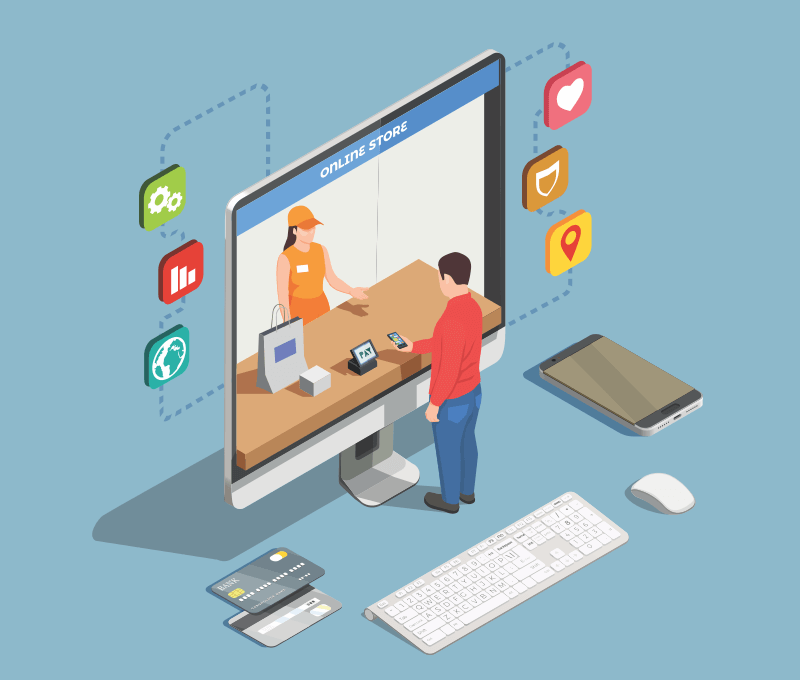 To compete in the markets, you need to have that unique selling proposition according to your user personas.
People love to see something unique and different. As a business, it's your responsibility to provide them if you want to excel in your business field.
Determine your Target Audiences
You need to get clarification on some questions before you create your marketing campaigns.
Who is your ideal audience?
What are their requirements?
How can your business solve its problems?
How to create brand awareness?
The biggest obstacle for businesses is to stand out in the crowd as there is already high competition in the business markets.
Here are some valuable tips to get an overview of your audience personas.
Interview your audiences.
Develop marketing channels to get surveys from your audiences. 
Set a clear business goal and distribution plan.
Know your competitor's weakness.
Conduct giveaways and a glimpse of your product (a free trial works great).
Know the demographics (age, geographic location, job, income, and other factors ).
Monitor your marketing metrics results.
A lot of knowledge and research go into account while you determine your targeted audiences.
So, it's a wise decision to hire a professional or someone fit for this job.
Analyze your Competitors
Analyzing your competitors is vital to better your marketing plan while establishing your target.
I understand that it's hard to pinpoint who is your biggest competitors accurately.
You probably don't like analyzing your competitors. You want to go through your own way to establish your business strategy and public relations.
The way some of you think this way is entirely OK. I respect this decision.
But there is a catch.
You must have heard this sentence; Something is Better than Nothing.
This phrase is absolutely accurate in terms of the business environment.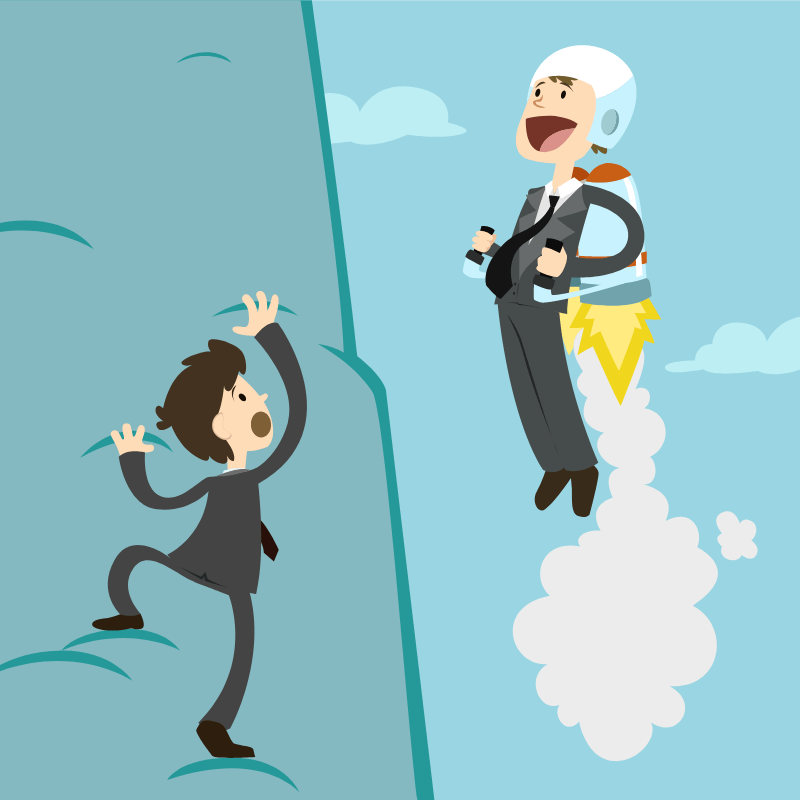 For Example;
Let's leave the technical and vast strategies out of the box and focus on a simple, practical assessment.
When you search for a company by its full name on Google and other search engines, you can see where and how often that company gets featured.
You can spot their ranking positions on search engine lists.
Some might be on Facebook, some on LinkedIn, some on business directories, and the list is vast.
From that finding, you can at least check out the sites where they are listed.
And if they are on authoritative or related sites that your business can also rank for, you got yourself a free executive summary of a marketing report.  And to top that, a backlink for your business.
You at least need to research your competitors' online and physical presence to get an approximate idea of to stand out from them.
Identify your competitor's competition to get that extra advantage. 
Compare your business plans to your competitors to develop a unique authenticity to your business.
Try to outsmart your competitors by using the Skyscraper Technique. The skyscraper technique works flawlessly for almost every business project.
Understanding SWOT Analysis of your competitor is the most beneficial overall strategy.
Understand how your competitors are putting their brands in the markets.
You should continuously analyze and upgrade your brand strategy to run a successful business.
You need to ensure you operate your execution plans as efficiently as possible.
Use the Correct Content Marketing Strategy
You can utilize many content marketing strategies to create an actionable marketing plan in 2023 to get you more traffic to your business.
But where do you even start?
And which content marketing strategy works best for you and your business?
For this broad topic, let's focus on 7 key content marketing strategies that will produce the best results for your business.
1) SEO Focused Blogs
The idea of blogging can work well if you have an existing and loyal audience. But for most of us, the outcomes can be different.
You need to intentionally target problems that your target audiences want a solution for while blogging.
Contrary to the previous blog writing styles, bloggers now need skills to write blogs due to high competition in the market.
The blogging process gets simplified by using a technique called keyword research.
Let me show you a clear-cut example of how keyword research works.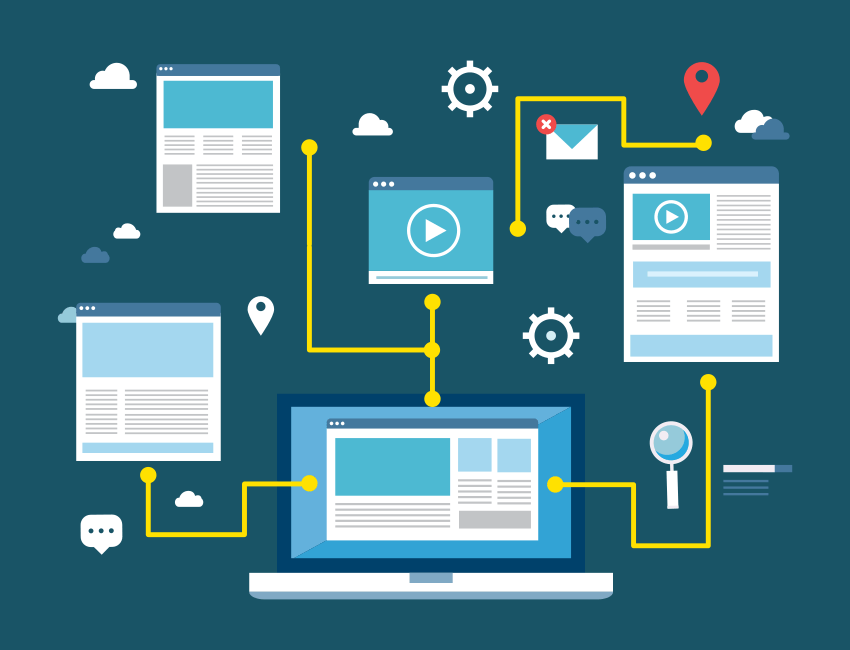 Let's say you sell digital products like Domain Registration and WordPress Hosting.
What do you think your custom audiences might be searching for in the search engines?
Probable questions would be like;
How much does WordPress Hosting cost?
What are the benefits of WordPress Hosting?
How does Domain Registration work?
Cheapest domain registration available in the market.
These are all genuine problems, and people are looking for solutions.
Keywords explorer and other SEO tools tell us that these exact search queries get tens of thousands of searches each month.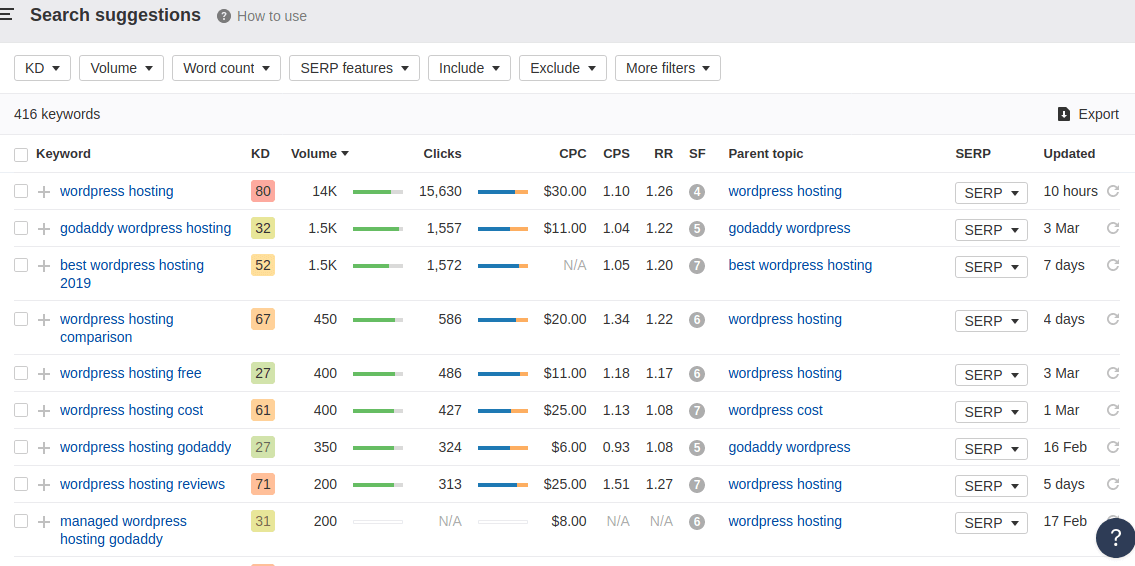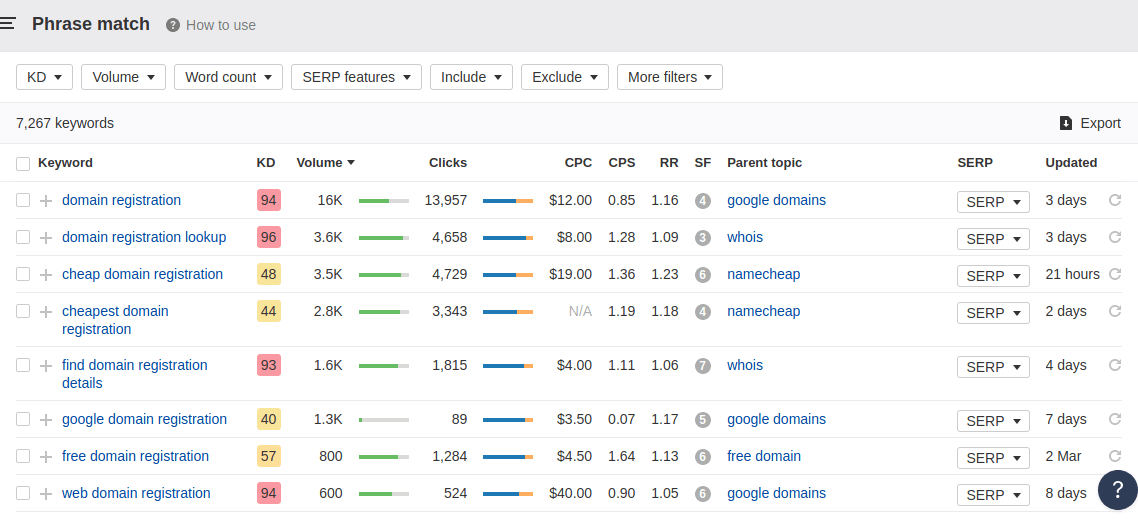 Some of the most beneficial keyword explorer tools with SEO suite features;
Google Search Console
Ahrefs
SEMRush
Moz
Woorank
Majestic
KWFinder
After you examine a detailed analysis, you need to make sure that you help people solve these problems while integrating those products into your storefront or affiliation.
The best thing is that once you rank for your content, you'll be getting free, consistent, and passive traffic from search engines.
And if done right, blogs can help you build a brand for your business.
2) Social Media Advertising
You should know that social networks are an enormous money-attracting management tool in today's digital marketing world. You need to grow your social media engagement with your targeted audiences.
Try to focus on just one social media channel at first.
When you're just starting, it takes time to build a following.
What you want for your business is loyal followers rather than numbered audiences targeted through ads.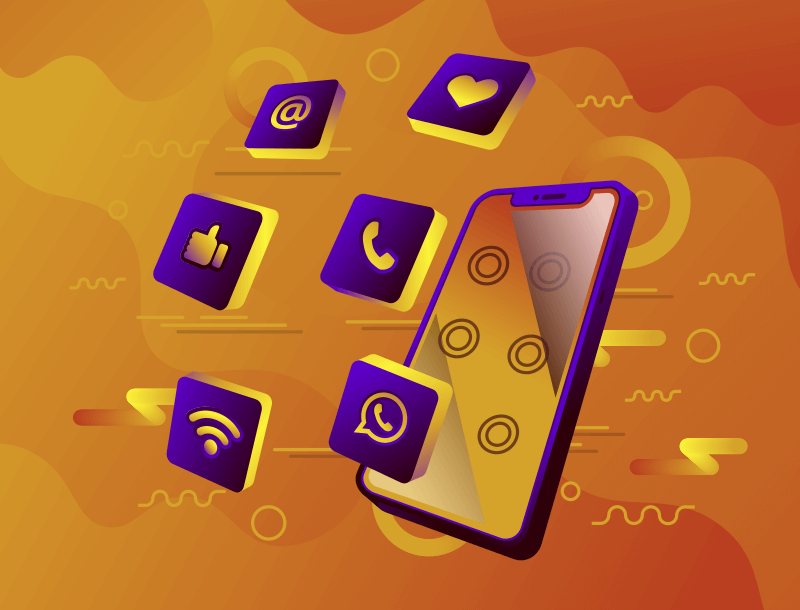 So, it would help if you choose a related social media marketing channel that your audiences prefer to communicate with.
Don't forget to create compelling social media posts to target your ideal customers.
You need to know that there is no such thing called outstanding marketing ideas. You exactly never know which marketing campaign clicks your target audiences.
So, don't fall for these kinds of over-the-top social media marketing tactics from the companies.
3) Invest in Youtube Marketing
Let's move on to Youtube Marketing. YouTube is the second most visited search engine in existence.
The video formats aren't just the future.
It is also the present goldmine for helping potential audiences to work with videos. When people use video search engines like YouTube, they're looking to find answers to their questions.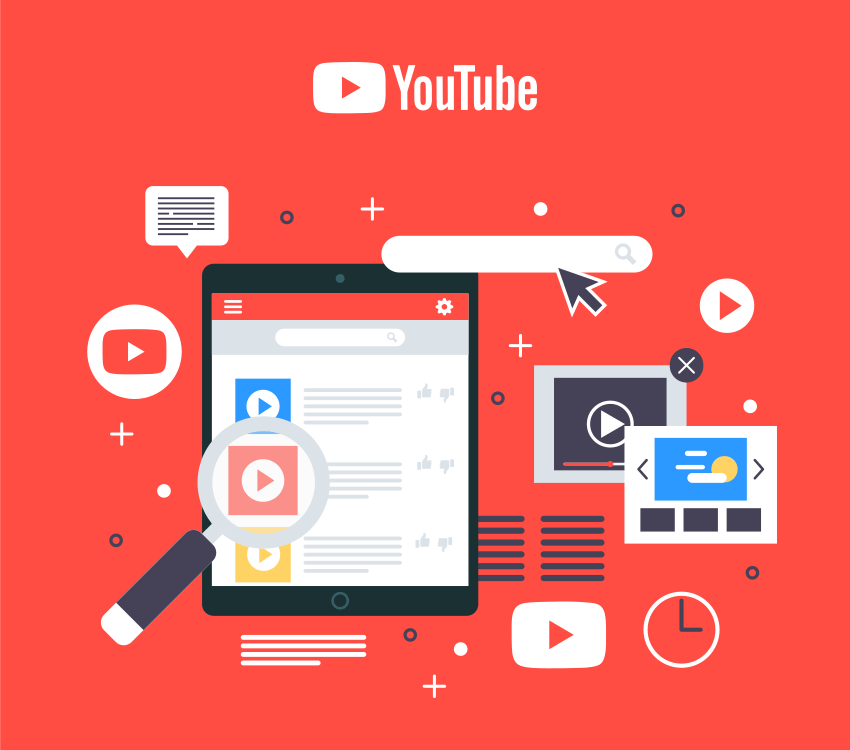 Let's say you bought the so-called new Samsung Galaxy Note 10+ on Amazon or eBay.
You might search for Samsung Galaxy Note 10+ unboxing or camera features or Samsung VS iPhone differences on youtube.
And according to the keyword explorer tools, more than a thousand searches around the parent topic happen every month globally on YouTube alone.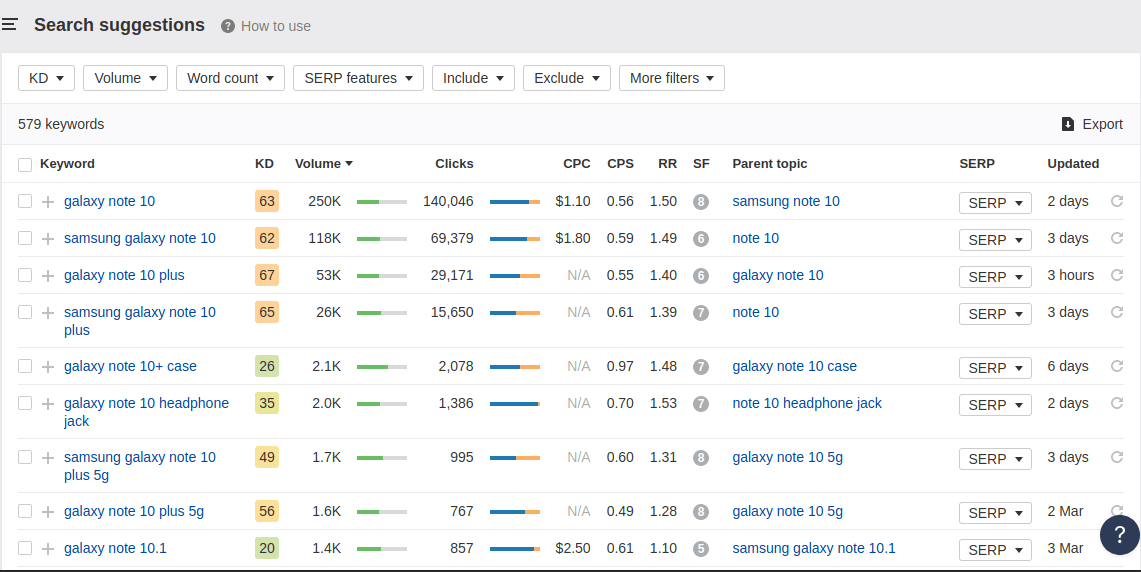 People are explicitly looking for Samsung Galaxy Note 10+ headphone jack, phone cases, and ideas for more information and details.
Youtube is an excellent source for your topic ideas that people are searching for in your business niche.
For best results with this strategy, make sure your videos are valuable and helpful for your audiences while avoiding being overly promotional.
4) Podcasts and Interviews
Suppose you're just starting your business venture. In that case, it can take time to get any adhesion or find people to interview you on their podcasts.
But there is one main obstacle for business owners.
If you're just starting your business venture, it can take quite a bit of time to get any adhesion or find people to interview you on their podcasts.
Don't worry! If you don't have experience in the marketing world, your personal skills and expertise could play a significant role in positioning you in the market in the long term. Believe in yourself.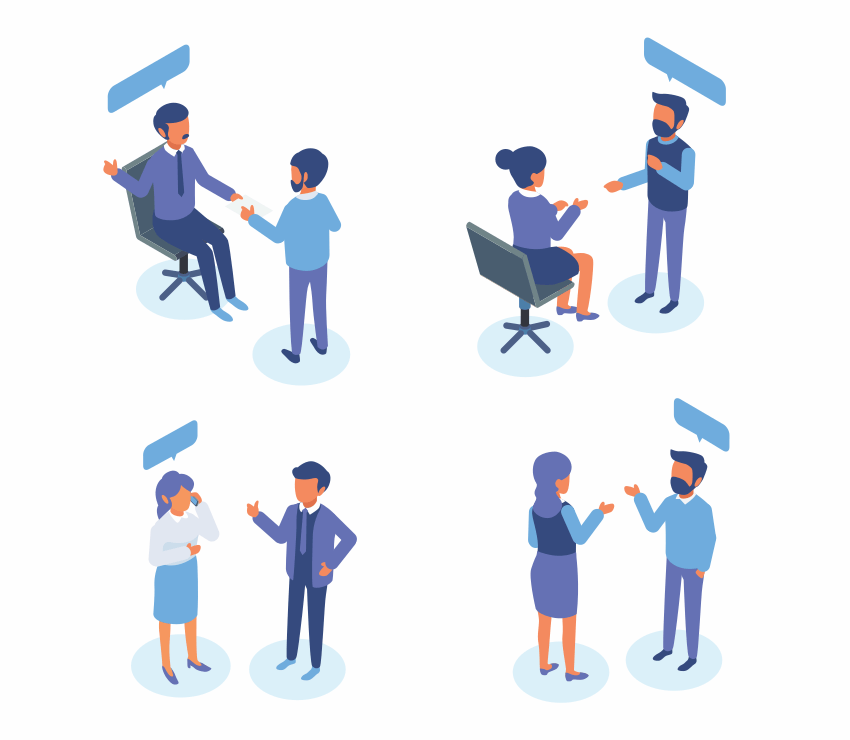 If you don't know which podcast you should approach, the easy way to find opportunities is To Google it.
Podcasts and interviews can give your brand the exposure you desire with backlinks to your sites, an intelligent marketing strategy.
Never loose hope on yourself while establishing your business.
Always aim for $1000, so at least when you earn $100, you get some satisfaction. But if you desire $100 and make $10, you know that $10 won't give you the same happiness and joy as $100.
5) Email Marketing
If you have done a lot of digging on email marketing, you probably have heard people talking about email as the number 1 source.
But let's break the biggest myth. It isn't.
Now, don't straight away conclude; hear me out.
Email marketing is great, but first, you need subscribers to get that consistent traffic, and traffic to get subscribers. Isn't it?
That means it requires some work to get a hold of your user personas and turn your visitors into a subscriber.
In my opinion, email is a great weapon to build an emotional connection with your target audiences but only when you get your business on the front foot.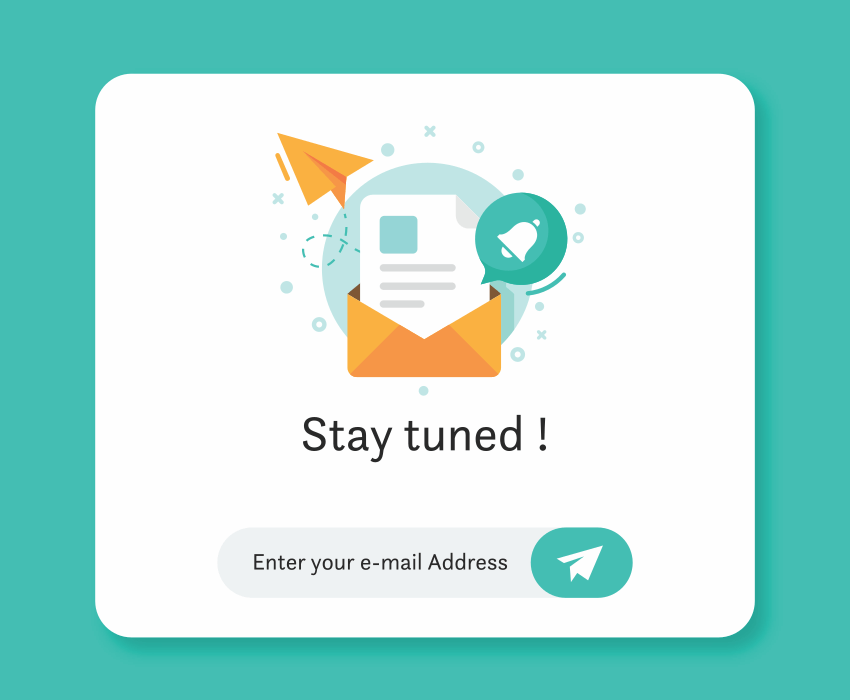 So, you should focus on building your email list with some planning, but, you need to have a professional or someone fit for the position.
It's essential to give your best to convert your lead magnets into regular business sales.
You need to be vigilant while sending emails because one bad user experience can lead to numerous bad business reviews.
And as you are gradually building your audience, put more time into your email list and be consistent with your email delivery to your customer base.
Utilize the help of email marketing service providers to have a better chance of converting your business lead magnets into sales.
These providers focus on delivering your emails to your audiences' inboxes with needed resources.
6) Online Community Groups and Forums
The next marketing strategy utilizes online community groups and forum platforms to know more about your audience.
Some of the featured online community groups and forums;
But before you start posting links to your product pages or affiliation, you need to understand that there are unwritten rules of spamming.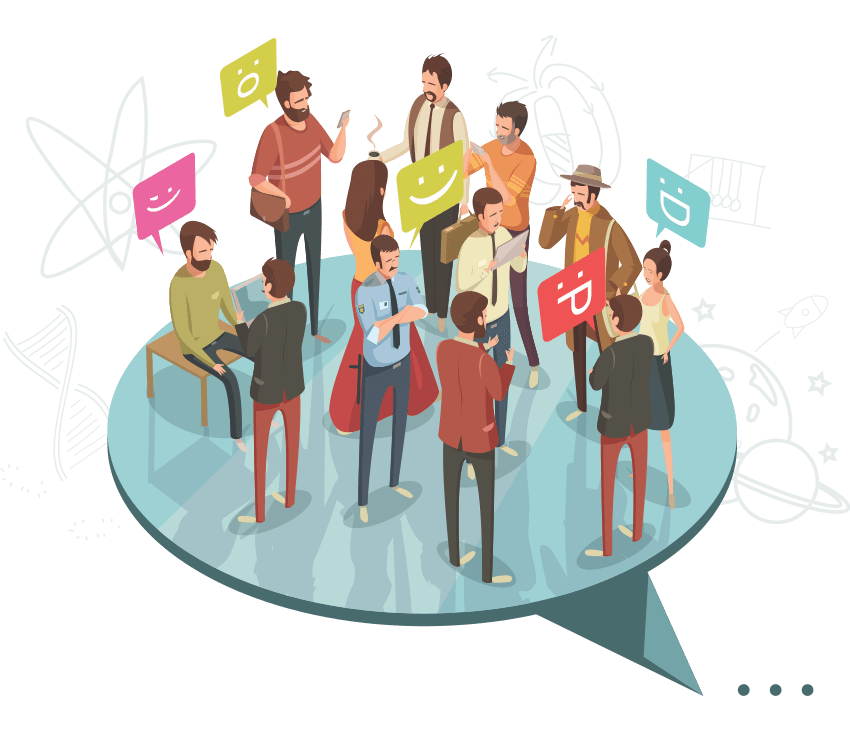 First, do not promote your products or affiliation pages within these groups straightaway.. Users on these platforms intend to learn something or have their problems sorted out.
They don't want to see irrelevant ads or marketing tactics shoved in their face directly.
Take this opportunity to show your expertise and try to build an audience by helping them out with their problems.
Second, use the links to your content in a smart way. If you regularly post links to your affiliation page or blog post, then you are over justifying your promotional plan.
Links can be useful for your audiences if they relate to their discussion topic.
For Example;
Let's say you're a car insurance agent, and you joined a car insurance buyer group on Linkedin.
If one of the group members asked, I'm looking to buy my first car and wonder which insurance scheme suits my vehicle.
What if every agent on that group posts links to their website?
You can understand how spammy that looks.
Instead, it would make sense to post a link to an article that clarifies how much the owner has to pay a monthly insurance fee for his new car.
The point is to help the people in the first place without any affiliation greed, which will help you grow your business reputation and your image itself.
7) Paid Advertising
When it involves paid advertising, please do not throw your money blindly into an Ad Network because you read it on articles or blogs.
What works for one business won't necessarily work for the next business operations. 
Firstly, you need to engage on social networks for your target audiences and pitch your unique selling proposition to sell your products.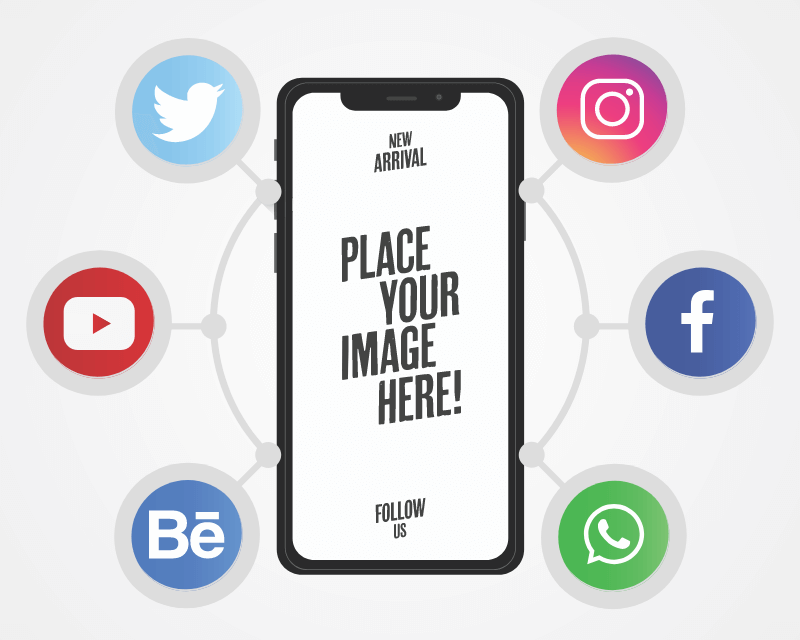 Bloomberg reported that Google and Facebook own 58% of the 111 Billion Dollar Advertising Market.
So, the second option is to look for keywords and marketing phrases that have a lower cost per click.
That means it is cheaper and more competitive than other commercial keywords. You can use it in Google and Facebook Ads for your marketing campaigns.
You can use the keyword explorer service provider I mentioned above to use the data and services.
The third thing you can do is experiment with less popular Ad Platforms where your target audience might be. A simple Google search, and you can find many of them.
And for the physical marketing, pamphlets and banners work fine.
Finally, you need to be aware that no one comes into buying mode without market research or a targeted medium.
So, you need to find different and unique ways to monetize your product from the rest of the markets.
Mistakes to Avoid while Writing a Marketing Plan
Don't make the major mistake of pretending that you don't care about your audience. Your audiences should be at the gist of every bit of your marketing efforts.
It will help if you find the related channels your audiences prefer and find them easy to navigate and communicate with.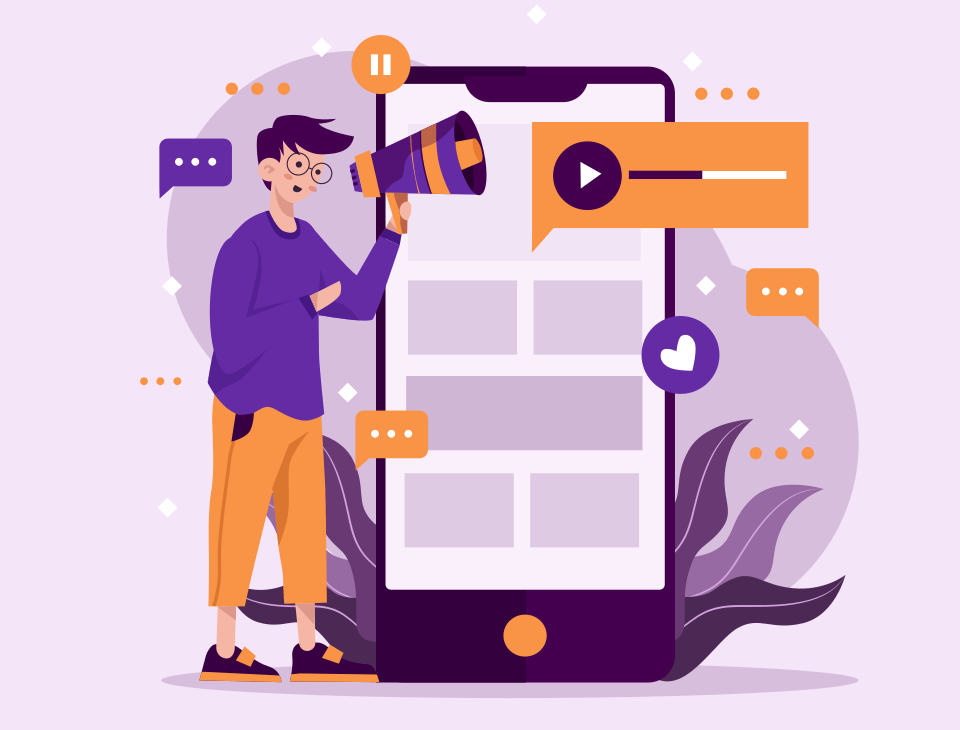 After all, there won't be anyone you can sell your products or services to without an audience.
Mistakes to avoid;
Lack of Market Research – A thorough market research is mandatory to create an effective marketing plan to target your audiences. You need to define your target market.
Focusing on Board Audiences – Do not target broad audiences. Stick with the relevant audiences and organize a detailed marketing plan.
Not Retargeting Audiences – Do not forget to re-target audiences.It is crucial to continuously speak directly to a defined audience to convert your leads into business sales.
Not Setting Realistic Goals – Always be specific about your service or product. Do not set a marketing goal out of the air. If you only sell mobile phones, do not market your business as a complete electronic store. You get the point.
Making Mistakes while Writing Plans – You should guarantee the accuracy you write or market your product or service. It would help double-check your market campaign to ensure they are 100% accurate.
Use accurate data and facts to create your brand awareness to maintain your marketing integrity.
Our Simplistic Recommendation
It's a good idea to pre-plan marketing campaigns in advance.
But the most suitable time to pre-plan would be a minimum of 3 months for small businesses and 1 year for big brands.
Business owners should allow themselves time to write operational business plans, even if it's only a few pages long to create an effective marketing strategy.
Your business will not sustain for a long time in today's market if you don't plan your strategies well in advance. Whether for your marketing or brand building, you need to pre-plan in advance.
You can find lots of marketing plan templates on the internet.
But you need to be aware that templates won't work for all kinds of businesses.
Don't get me wrong. You can get lots of ideas through these marketing plan templates.
Still, these templates are made around fixed marketing mix criteria that work for certain businesses with budgets.
Do you think a marketing plan template created by US companies will work for a business operating in Asia? You do the maths.
A thorough SWOT Analysis is compulsory to create an effective marketing plan for your business.
So, you need to be very specific and plan your marketing strategies accordingly.
CONCLUSION
Your marketing plan should address the short-term and long-term vision for your business and your clients.
If you are doing business, you must invest. It doesn't matter if you spend a significant or small amount, as little as $10.
Without investment, it's tough to build and promote your business.
You don't need an "advanced" marketing strategy or anything out of the box.
The "basic" marketing plan also works very well. Commitment and hard work are the keys.
Don't forget, your marketing plan acts as a vital element to your business success. It also helps to build a brand for your business.
What are your thoughts regarding the marketing plan?
Which strategy do you think works better?
Do you want to add or implement an additional marketing strategy?
Let me know your thoughts through the comments down below.