Are you considering a rebranding strategy for your new or already established business?
You might think there is too much risk in the whole rebranding process.
Well, not to worry.
Business often needs to go through rebrand due to many reasons. Starting a business itself is a challenging responsibility for every entrepreneur.
Rebranding is also a vital task to perform to be relevant in the business markets.
The popular queries around the internet;
Is rebranding a good idea?

Why do companies rebrand themselves?

How do you successfully rebrand?

How to rebrand a company?

What are the benefits of rebranding?
Good rebranding helps to evolve your business.
As a business owner, every entrepreneur's opinions are similar regarding rebranding. They think it's quite a risk-taking job, which can be a success or a failure.
We also felt the same way until we successfully rebranded our client's businesses, including ours.

However, let's take out the fear of rebranding that most entrepreneurs go through and make this whole process easy to perform.
But before we get to the whole rebranding process, you need to at least know how to build a brand strategy for your business.
We got a comprehensive guide covering the brand building process.
Feel free to go through the guide at your convenience.
You need to know some strategies and information before directly getting to the actual rebranding process. So, try to go through it step by step to better understand the results.
Let's discuss the process of rebranding with this clear definitive guide.
What is Rebranding?
Rebranding is refining your brand strategy to extend your business for a useful purpose. It's like giving a make-over or the right touch to an already established or upcoming brand.
Rebranding is an ongoing marketing process where the company will be refined to extend its business in the markets.
For Example;
The famous Google brand had gone several times for rebranding.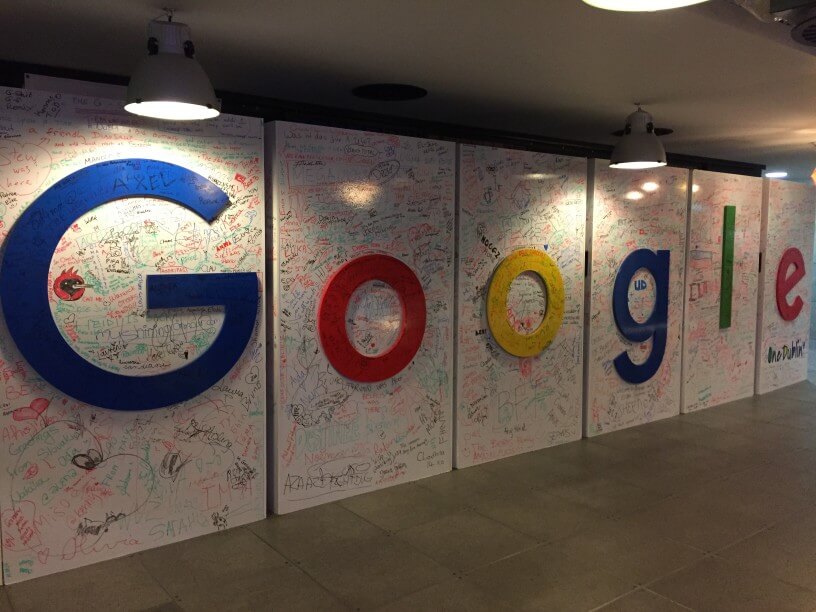 Interestingly, their rebranding strategy never underestimated their competition, which helped them be in front of the business market.
They stick to their business branding and always focus on user experience. After all, it's all about a high-quality brand.
Is Rebranding a Good Idea?
In short. Yes! Definitely.
Rebranding is a process, and it takes time. It doesn't happen overnight.
It's good to rebrand your company with new concepts or modify the old ones. Rebranding increases business values and helps in generating a new customer base.
Please Note: "You shouldn't rebrand your company as when you desire."
Most companies make the mistake of changing their brands frequently, which hampers their journey.
Changing it too quickly and frequently at an inappropriate time will definitely hurt your business.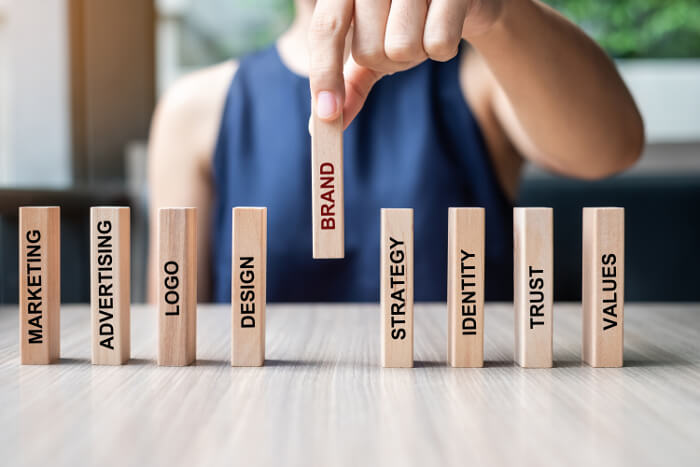 Some tips on when to rebrand your company;
When your brand strategy is outdated.

When you are targeting new audiences.

When a new competitor is affecting you.

When your mission, vision, and values are changed.

When you want to create a unique user experience for your audiences.
Your rebranding strategy always doesn't work. Try to be consistent with your work because changing it quickly may affect everything else in your company.
Types of Rebranding
When you start a business, you should put effort into branding. But, some of us make the mistake of not prioritizing branding.
Good branding plays an influential role in the business markets to achieve specific goals.
It's a long-term plan for developing a successful brand that affects all aspects of a business and is directly connected to consumer needs, emotions, and competitive environments.
Sometimes it might be risky at the same time. There's always a possibility that the customers do not like the new brand.
However, each customer has different tastes, but the thing is to be prepared for the right quality products.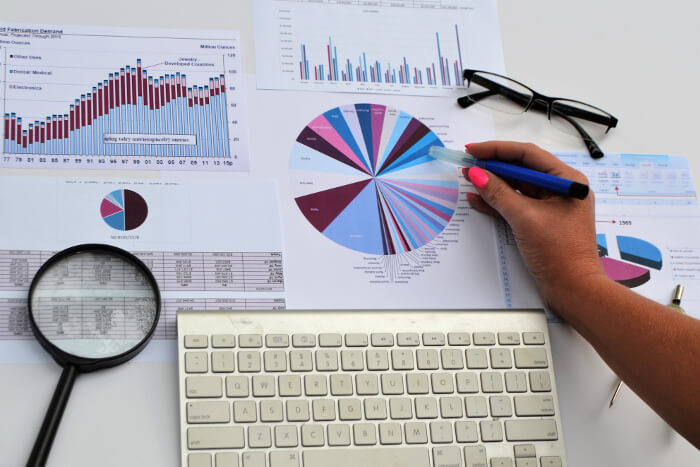 Moving on to the types of rebranding, there are two types;
Proactive Rebranding:
It is done when a company recognizes an opportunity to grow, innovate, and strategically rebrand its existing products and services.
The current market conditions are not stable. It changes from time to time. As a result, brands can lose their relevance and values very quickly. Therefore, it's never a bad idea to prepare for future upcoming projects in the market for international growth.
Keeping your brand's identity fresh and healthy would always be profitable for sales growth.
Reactive Rebranding:
It is done when the company's existing brand is discontinued or changed.
If your company has been bought or merged with any other company, the existing brands will have to be combined to make up one brand.
In today's competitive market, no brands want to be left behind. It's all about creativity and innovations. After all, the primary goal is to generate more sales in the coming days.
How often should you Rebrand your Company?
So, the million-dollar question of many entrepreneurs and business owners;
How often should you rebrand your company?
Business owners are unknown or confused about these facts. Still, to be precise, the business rebrand should be done every 2-3 years on an average basis looking at the current business environment.
But be aware, these are just suggestions.
If required, you need to rebrand your business further this timeline or immediately, depending on the business situation.
When to Consider Rebranding?
Companies should rebrand when their business evolves in the market.
Some business rebranding processes may be partial, which involves restyling the current logo, colors, photography style, fonts, or the business name in some rare cases.
Every entrepreneur can go through a crucial time when they don't meet their expectations. Although rebranding seems complicated, you have to do it to achieve some specific goals.
In that case, pricing, speed, and convenience matter to attract your target audience.
Even most global companies had to face the challenges of a rebrand due to the trendy market changes.
Rebranding often happens when you want to reach out to your new audiences. Because the current market scenario is evolving, your audiences might find it hard to stay relevant and noticed.
If the rebranding strategy is implemented correctly, you will have good results and growth in your business.
How to Rebrand a Company?
Well, rebranding is not an easy task.
But the truth is, you also can't run your company the same way forever. Rebranding can be energizing while leading to solid business growth.
To maintain the same status and growth of your company, here are some steps to consider while rebranding;
1) Start with the right business plan
Every brand needs the right business plan to move forward. It's a critical success for any organization, and the same goes for the process of rebranding too.
Behind the rebranding process, every firm or organization needs to know that "They need to be ready to compete with other companies in the markets."
You are at risk of wasting a tremendous amount of time and resources if you don't know the purpose of rebranding your business.
Also, it's hard to suggest accurate working plans for any brand without doing a SWOT analysis beforehand.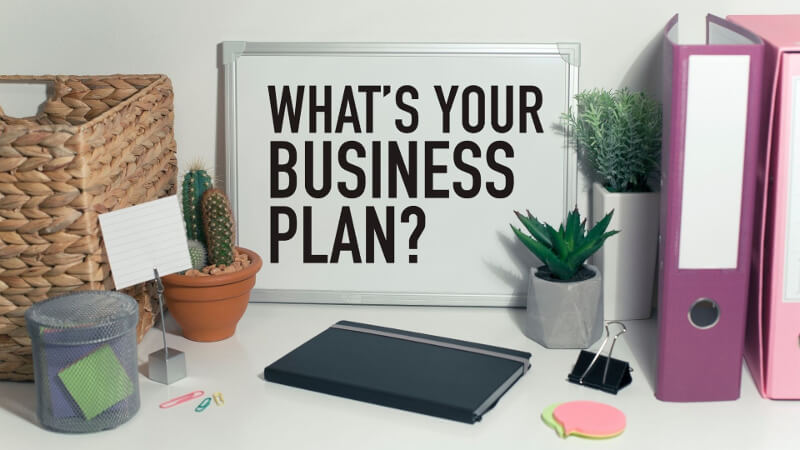 Still, we got some suggestions that often work for many brands. You can include in your business plan;
Create a new strategic marketing plan.

Launch or upgrade new services or products.

Deliver a compelling message about your original ideas.

Compete at a higher level than the present.

State the reasons behind your change.

Offer free trials or free products as an extension.

Invest in your business resources and team members.
A business plan is a vital base element of rebranding. So, you might need to invest some budget in finding an ideal person or organization to help you with the execution.
2) Perform market research to target audiences
When you are ready with your rebranding plans, the next step is to perform market research.
Are the clients delighted with your current products and services?
Does your brand image fit with the needs of your existing clients?
You need to execute proper analysis and have a strong business marketing plan to reach out to new clients.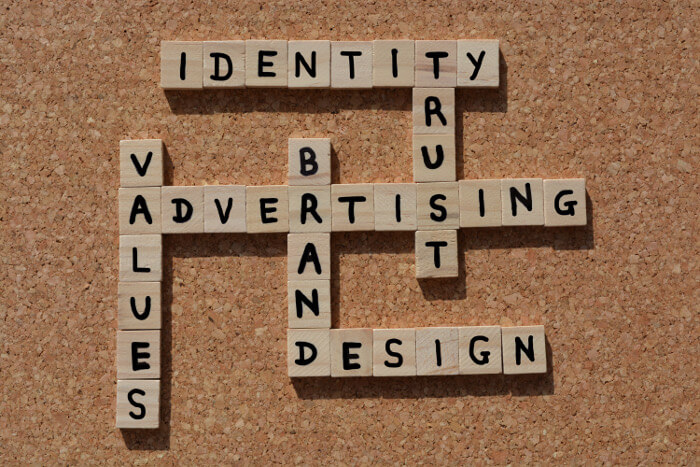 Even though you can find lots of resources and ideas around the internet, trust us, those tactics will not work in most cases in a real business environment.
You need to manually research and find your target audiences.
The goal is to understand your current brand perception and competencies.
3) Build a Brand Identity
A brand is an outcome of a successful brand identity. Building your brand identity is part of the rebranding strategy, where you will communicate your brand through visual elements.
Think of your firm's name, logo, colors, taglines, business card, and visual designs, to name a few.
One prominent advantage of building a brand identity is that it helps you connect with your clients as your company grows.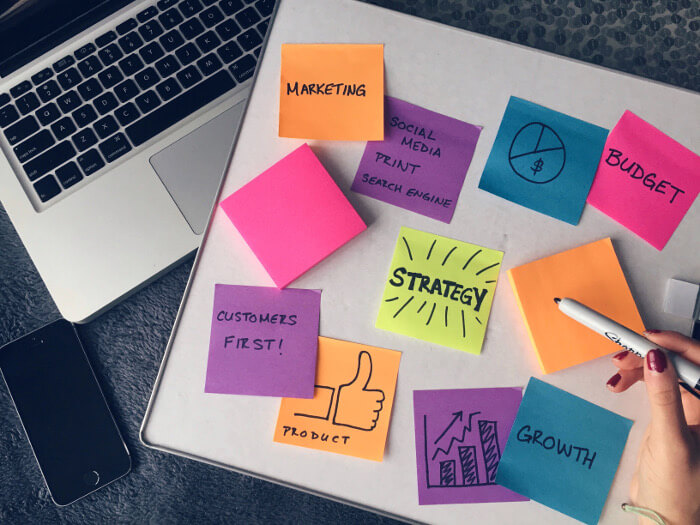 To build a brand identity, lots of criteria need to be fulfilled.
For this, check out our comprehensive guide on how to build a brand for your business.
4) Build a Website
The internet is a giant atmosphere where every business execution is shown to their audiences. It's where your clients or employees will learn more about your firm.
Your website is the most critical communication and business development tool to share your stories and business journey.
So, you need to make sure you build a professional or functional website for your audiences.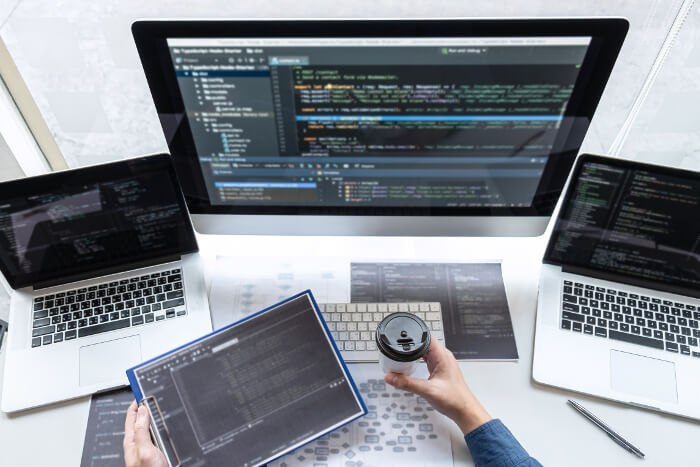 Typically, there are two ways to build a website;
Custom Website Development by Human Beings.
Website Development using Artificial Intelligence.
You need to carefully understand the merits and demerits of the services before moving forward with your website development venture.
5) Define the Brand Values
You can amplify the rebranding process by defining your brand values. 
Presenting your company's mission and vision to your audiences must be a priority because your audiences deserve it.
Always make sure you state your business goals. 
Why have you started?

What goals do you want to achieve?

Who are your target audiences?
You need to solve your audience's problems first rather than only focusing on profits.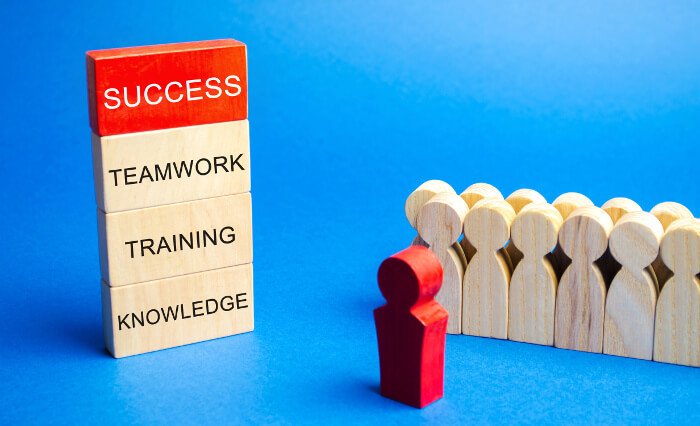 For Example;
If someone asks for technical support from you for your products, don't tell them; first, subscribe to our plan to get the help.
That's straight away business greed on your side.
But instead, help them with general support in the first place. And then after, ask them to subscribe to your plan stating that the technical difficulties will take time and resources to solve.
If you want a clear-cut example, look no further than Envato Market.
We will be honest with you. We hate Envato's Market support policy for the products they sell on their platform.
Even though people buy their products at full price, they still charge you for support.
Suppose you buy their yearly plan on Themeforest or related markets. In that case, they only provide support for six months and make you pay for another six months.
We understand it's hard to provide resources and support to all the clients at once. But why are you even selling the products if you can't give the support for that? Isn't it?
So, put your foot in the buyer's shoes first and then build your business accordingly, which will help you define your brand values in front of your audiences.
6) Define Brand Guidelines
To build consistent audiences, you need to define a set of patterns and guideline structures where your business can be more recognizable.
For Example;
Let's say you sell things online, and for that, you provide a review platform for your audiences.
Instead of stating that you don't accept irrelevant feedback for the products;
You can simply put the guideline affirming the audiences that the problem placed on the review platform will be solved 100% once reviewed.
This guideline makes sense and doesn't sound demanding.
This strategy will help you create a brand reputation and define your brand guidelines.
7) Be Innovative and Bold
It's an essential part of every business sector.
With the help of various strategic plannings, being innovative and bold helps you enhance your business growth and take your firm's success to the next level.
There is no example to prove the output for this topic. Being innovative and bold is a personal preference that can't be taught or expressed.
8) Focus on Graphic Design
Before you start or hand over your projects to the designer, it's crucial to understand the importance of every graphic design you want to rebuild.
Your designs will be affected if not done correctly. So, be more focused on what you do.
9) Check your stock of everything that will be rebranded

You need to brief your team members on the variations of a logo or a product required and where they will be used.
You may need several variations, from brochures to business cards, email signatures, and different sizes, to meet your needs.
10) Get Feedback

The final part of your rebranding strategy is to get feedback from your target audiences.
You can ask for feedback from your audiences through online surveys, social media, forums, or some paid platforms and mediums.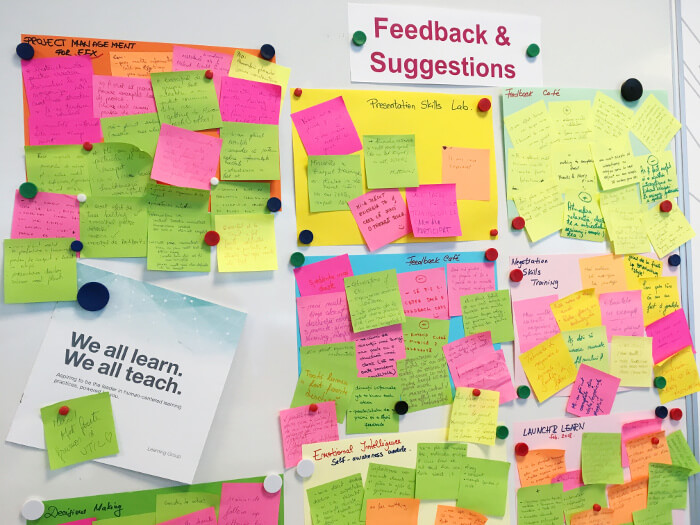 Analyze your business performance, as well. If rebranding is done the right way, it will attract new audiences and buzz around the online community.
Things to consider when Rebranding a Company
With so many tasks to tackle, it's hard to comprehend what to focus on. So, try to cautiously consider every step before considering a rebranding plan.
There are business-specific areas where you need to take detailed consideration to avoid failure.
1) Outdated Branding
Brand identity is the major successful component in the business sector. Ensure that your company does not fall behind due to outdated branding.
After all the buzz of rebranding, do not make the mistake of presenting your audiences with outdated branding, which will not be accepted in the real world.
Branding acts as a representation of your products, services, quality, and values.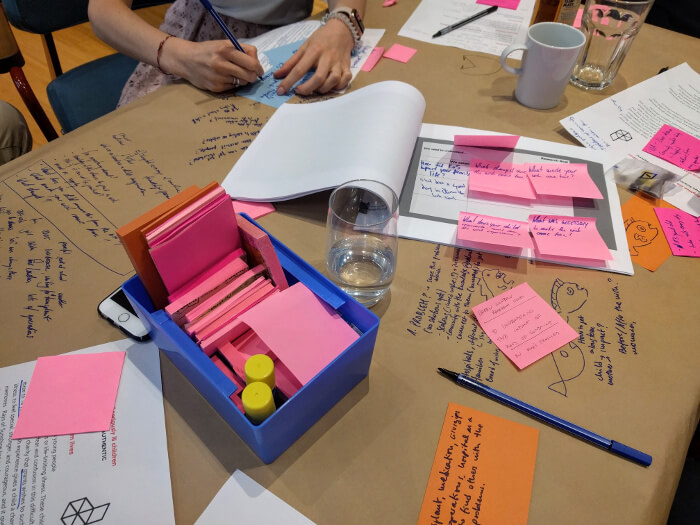 Your outdated branding may imply to customers that your product or services are obsolete and you don't care about change and evolvement.
Make sure to give the right and productive message to your audiences.
2) Original Mission and Vision
Sometimes the mission and vision you provided before are a lot older. It doesn't work anymore in today's context or business markets.
Try to change the meaning of your brand name once, and you can see the magic of how it welcomes.
3) Bad Reputation
Businesses can get hit with a terrible reputation and struggle to overcome a negative image. To demonstrate the improved culture, the right option can be rebranding.
Rebranding can help your business get a fresh start from the beginning and change customers' perceptions of how they see them.
4) Change of Markets
It's one of the severe significant threats of making the companies extinct or invisible. . To gain more advantages for your business, you have to reflect on current dynamics in the market.
Try to figure out the problems and stimulate growth by improving your brand.
5) Identity Development
The companies which tend to be very incomplete will have messy identities. However, it will be a mess if you consistently use the same fonts, logos, colors, and photography.
Try different ideas and techniques to develop an authentic brand identity.
6) Too Similar to Different Brands
If your business is too similar to another company, it may lead to a lawsuit. It also makes your company look unauthentic, which may affect your success.
7) Repositioning
Businesses often need to reposition their brands to attract new audiences. With the help of rebranding, it's easy to reposition a brand and make it stand out in the marketplace.
8) Internationalization
To make your brand a global phenomenon, you need international clients.
Several business plans help you get a global customer reach every year. And for that, companies need to make many efforts and sacrifices.
9) Should Rebrand when the Business Evolves
Ensure that your customers are connected with your brand, knowing your brand's mission, vision, and values. It's an opportunity to expand your customers in a target market.
10) Check out your Competitors
In this saturated market, it is essential to know about your competitors. Make sure that you are different and never be afraid to step away from what is done.
Research and analyze your competitor's brand styles and designs to be different from them.
How to Rebrand Successfully?
Your brand is the heart of your business. Of course, many entrepreneurs believe that a brand is simply its name and logo.
Nevermind, but a strong brand is more than just a logo. Your rebranding process should reflect what your business stands for and what sets it apart from your opposition.
The name and logo are critical for your company, but what else is also important?
1) Interaction and collaboration with your team
The team members are among the most valuable assets to help your business grow like your brand.
Regularly discuss and collaborate with your team members every day to get different ideas and creativity. Team effort is the most important thing to building and rebranding your business.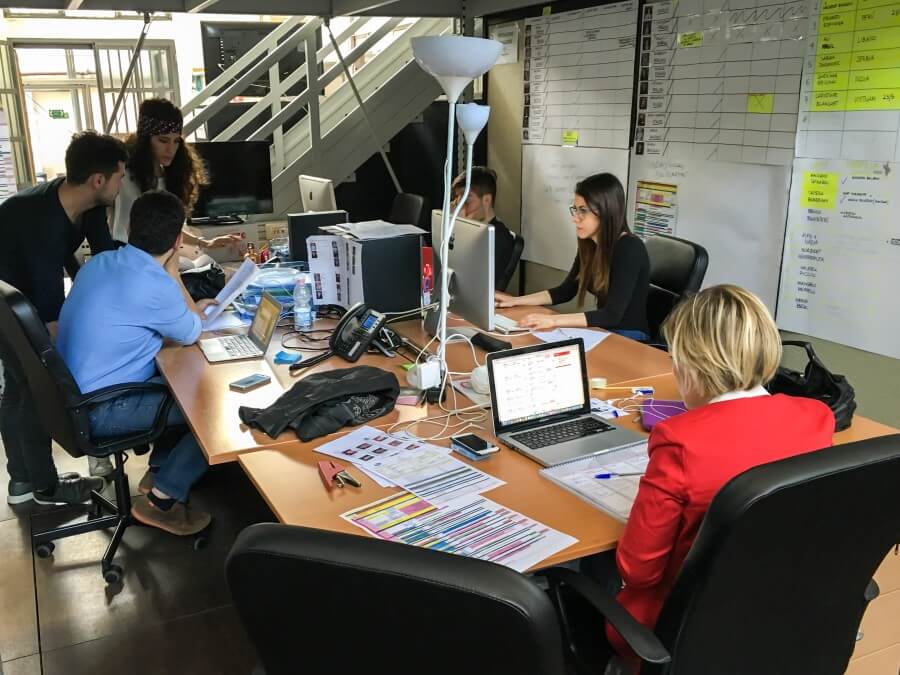 Collect all the valuable feedback from your team members and exaggerate more about the markets.
Your employees are your company's faces and voices representing your brand to your audiences.
2) Manage the rebranding process with care
You might never know when your rebrand can quickly go off the rails. Be ready to tackle obstacles with a plan and a well-managed process.
Don't Rush!!!
If you announced that your rebranded business or website will be live by next week, but you cannot make it through the next week, simply apologize to your audiences. Let them know about the revised timeline and the cause of the delay.
The idea behind rebranding is to create an identity for a brand from its competitors in the market.
3) Plan appropriate timelines
Make more time for your research and business plan development. And at last, figure out all your materials, which could take more time.
Trust us, it will be worth it. If you plan the timeline for your rebranding process, you can save ample time and resources for the whole process.
4) Research the right branding agency
Never run or dive into your decision to rebrand your company without proper research. Take your time and be comfortable with what decisions you take.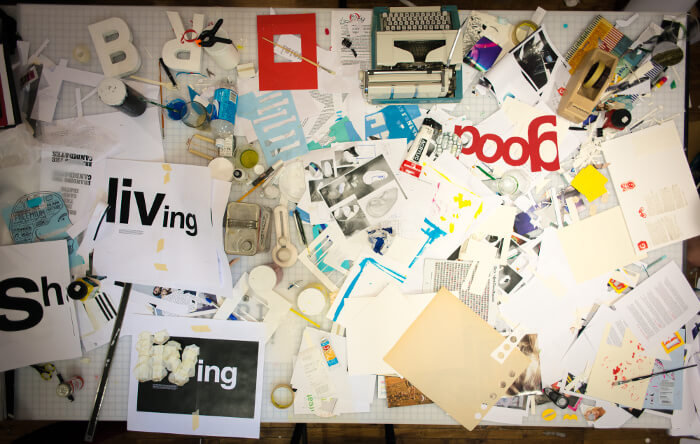 There are different agencies in the market, but the right agency will listen carefully and lead you to the best result. So, make sure you choose the right one.
5) Don't be biased by your personal colors
It's way more challenging to put aside when it comes to your own likes and dislikes. Make sure to trust in your process and the choices you make in the process of development, from fonts to taglines.
We personally want some color changes on our website, but still, those colors are inserted and implemented on the site. Why?
Because building a brand is not a personal hobby. It's for the audiences that we want to serve.
6) Be confident to speak up
One of the most important things is to express your plans if the process seems uneasy and uncomfortable.
Discuss or have meetings with your branding agency and work on more ideas before jumping to the wrong decisions.
Advantages of Rebranding
Rebranding is a way of connecting your business and how your audiences recall you. Your brand must express your business's qualities, strengths, and personality.
Rebranding does matter. It defines who you are and what you have to offer.
When rebranding your business, always make sure to think of it as a person to be more able to know and learn the customer's needs and satisfaction.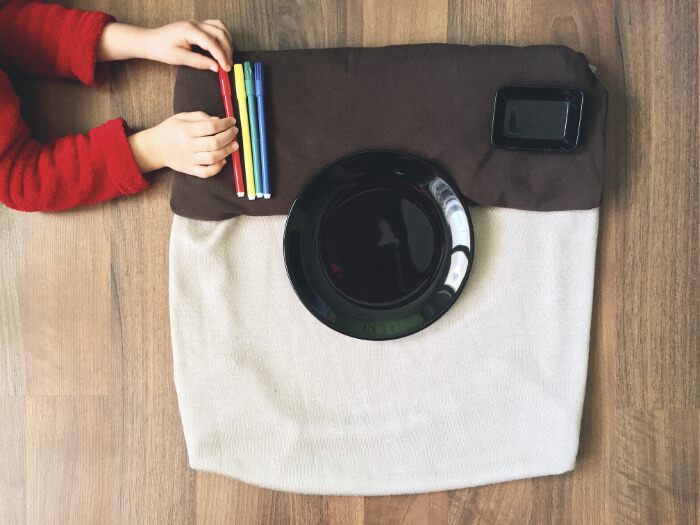 This world is continuously changing because of trendy markets.
It's hard to maintain the brand value day by day. Trying to keep your company at the top will benefit you long-term. Some of the benefits are;
1) Helps to connect with your new audiences
This is a noticeable advantage.
When you refresh the look, you can feel your brand reaching out to your target audiences. People will notice the new aspects of your business and promote them appropriately.
2) Helps to set yourself apart from your competitors
Great things take time. Rebranding can be the most effective way to set your company's exclusive offers and approach apart.
3) Staying current and loyal
Another rebranding goal can be staying current and loyal to your brand.
As we all know, trends matter and play an essential role in how potential customers perceive your company and all it offers.
4) Reflect on new goals and values
Reflecting on the new goals, offers, or values is an excellent way of showcasing what your company offers.
You can simply add or develop a brand's voice, making it easy to resonate with your existence.
When to Redesign a Logo?
This is the most popular topic of rebranding. So, we decided to include this topic in the discussion.
Before starting this discussion, it's essential to know the reason for the change you want to make. Think about the reason behind the changes to consider the benefits of replacing a logo.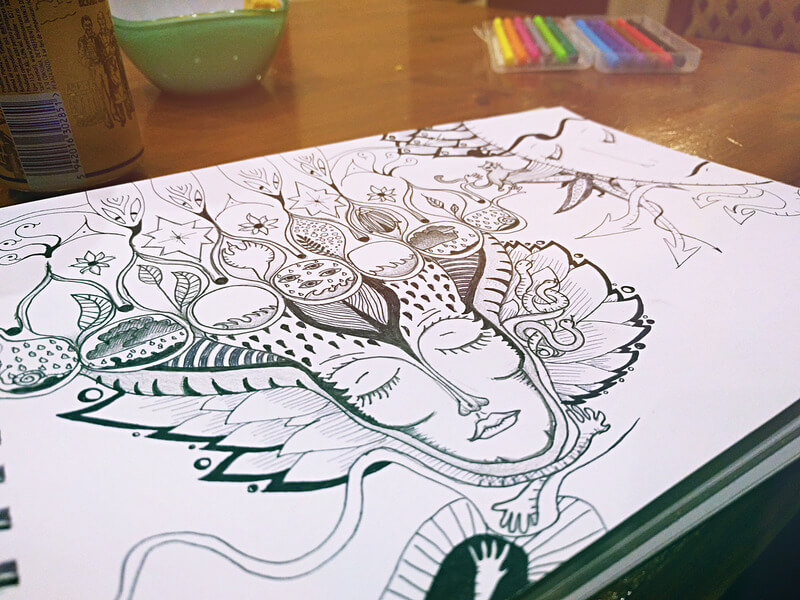 Before you push it to the live environment, be sure to look for every minor detail of your brand's logo because every customer notices the logo. It's the identity of your business.
Over time, every 2 to 5 years, people update their logo. No logos stay the same forever because when time passes by, then everything will be outdated.
People perceive an outdated image as you don't care about your brand.
Updating your logo might be another possibility to be successful in establishing a sense of trust, brand identity, and standing out from the crowd. A strong logo defines who you are and what you do.
The more people who know and remember your logo, the more established your brand becomes.
How to Announce a Company Rebrand?

The most vital strategy of rebranding is how we announce it. So you need to be at the top of your game.
After you successfully rebrand your business, the critical next step would be to announce your rebranding to your audiences.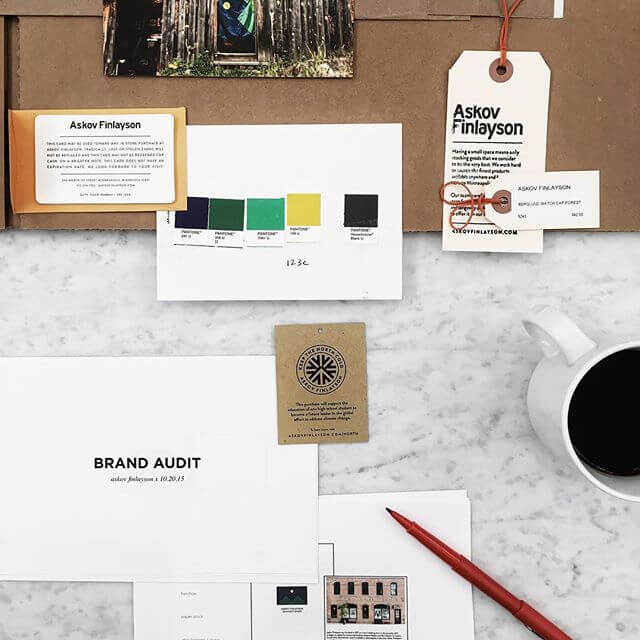 When it comes to making official announcements or introductions to your company's rebrand then, here are some useful steps on how to announce in the right way;
1) Start to launch your rebrand by pre-announcements
Explain why you rebranded and tell your customers the story of rebranding. Make sure to make your customers understand the clear clarification of your brand story.
For Example;
If your rebranded business comes to live in the coming month, let your audiences know about the process from now until your business goes live.
It helps your business and lets your audiences know that you have put considerable time and resources into making your current business module better for your clients.
2) Prepare your audience
As many people have different opinions, your potential customers need to know about a brand refresh.
Give your audience a preview of your brand, showcase some logo designs you have prepared, announce the change, and get feedback on their thoughts.
Social media advertising works excellent to showcase your rebranding process. If you want to get some ideas, feel free to sneak peek at our announcement methods on Facebook.
3) Organize your efforts
Your hard work and effort matter.
So, to be focused, you have to be always prepared for what idea or message you want to deliver through your brand's voice, which will be easier to promote when announcing.
4) Prepare your team on board
In today's market, the right team helps to promote and embrace the new brand image. You have to make sure all company members are on the same boat.
5) Address the changes
Don't be afraid to talk about the changes. While many people are excited about the new variation of the company, to some people, it might be hard to accept the changes or are in confusion.
Explain briefly why the rebranding has taken place before you make any step.
6) Prepare a strategic marketing plan
The way you market can make or break your business. Marketing is another primary key to being successful in today's current markets.
It's crucial to have a good marketing strategy plan. Ensure you have the right tools and ideas to place in the market.
If you are struggling with creating a marketing strategy, check our latest guide on creating a strategic marketing plan.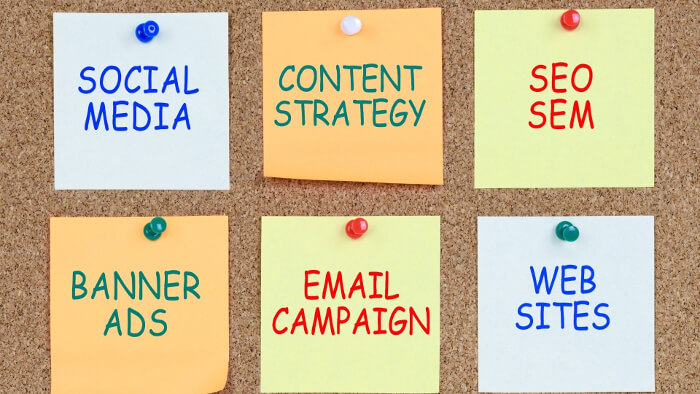 Once you have completed the processes above, it's time to announce.
Explain your audiences' goals through your website or different social channels and assure them that the excellent services they will receive will continue forever.
Make advertisements on your websites, blog posts, and prepare your new sales and customers.
How to Promote Rebranding?
You might have to face a lot of challenges during the company rebrand. Rebranding is just one step of the process.
For a rebrand to be genuinely successful, the marketing team must make it come to life.
It's all about how you market yourself following a rebranding effort.
To promote the rebranding strategy, here are some tips to follow:
1) Check Accessibility
Prepare all your social media handles like; Facebook, Twitter, Linkedin, Instagram, Snapchat, etc., whether it is convenient to your audiences or not.
Make sure to double-check all the available social media resources so that there will not be any embarrassment when launching the products.
2) Highlight the Benefits of Rebranding Effort
Once you have informed your audiences that you have a rebranded business, mention why it's happening and let them know if you're rebranding due to mergers or acquisitions.
Make them believe that they won't lose out on what they love already about your existing brand.
3) Being Authentic
When you rebrand your business, you always have to stay loyal to your customers and be true to your brand identity and authenticity.
The companies who rebrand their business must consider the user experience as the main priority.
4) Prepare FAQs (Frequently Asked Questions)
It's for sure that when you rebrand your company, it raises different questions.
Your consumers are curious about your company's rebrand. To prevent several questions from coming on the way, you have to be well prepared.
You need to ensure that there will not be any confusion for your followers to understand.
How to Accelerate after the Rebranding Process?
Whether you are a small or a famous big company, you will have to communicate with your audiences to grow your brand.
Explain all the questions that your audiences ask you.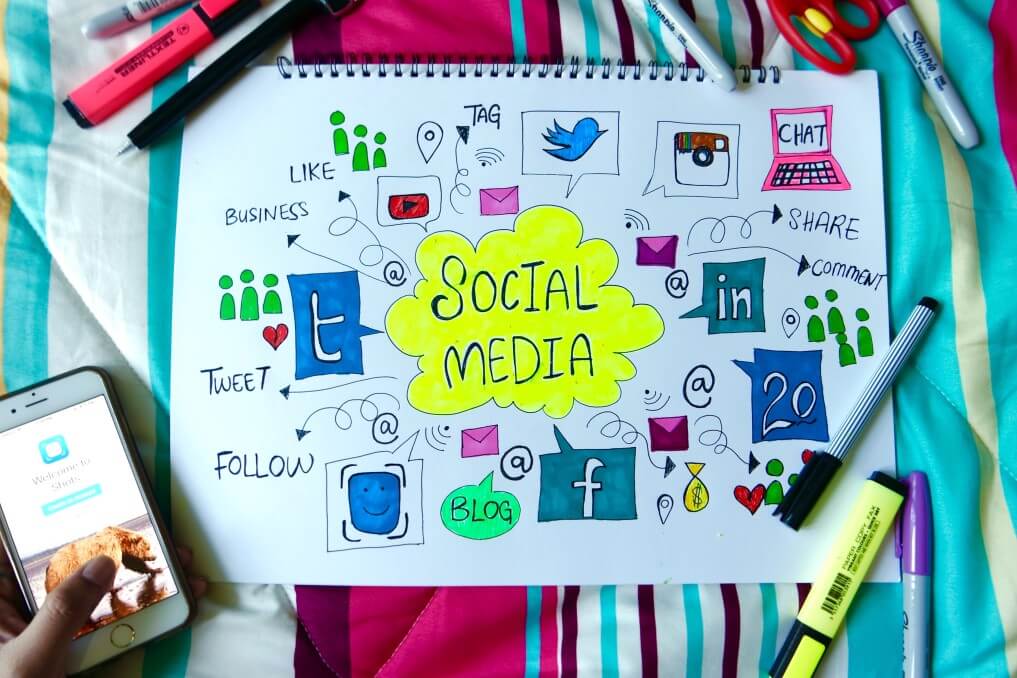 You can communicate and accelerate your business after the rebranding process with the following steps.
1) Use your communication tools
You should use communication tools to let people know about your company's new look.
Your social media tools, websites, chat communication channels, blogs, emails, and other accounts should be included when making an announcement.
2) Don't ever erase all traces of your old brand
You don't want to make your old customers confused or dissatisfied, right? If you communicate the rebrand without warning, you might lose your existing customers.
Always keep your past business history. Your audiences can see through your authenticity and commitment to the business.
3) SEO (Search Engine Optimization)
Your brand needs to build an excellent online presence to be at the top of the business markets in the coming years.
One good strategy can be to add some of your new keywords to older blog posts. Or you can also update some older content again. New keywords can help you boost your website.
These are very basic for the very beginners.
SEO is a vast paradox in search engine markets for those who know about Search Engine Optimization.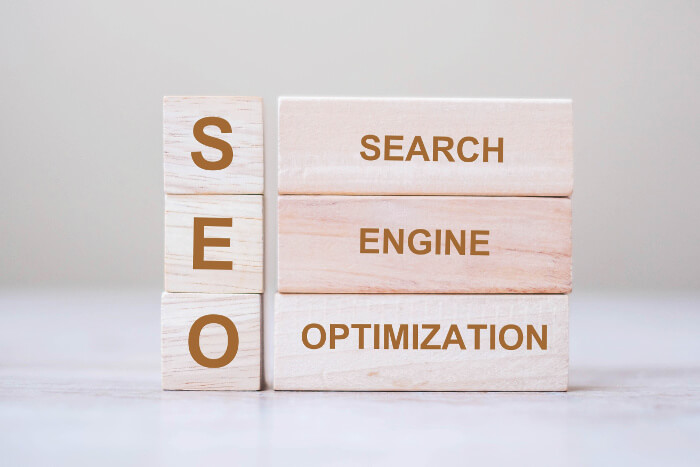 For your ease, follow these SEO professionals or brands for better understanding;
Even though you give your best to optimize your search queries, there is no guarantee that you will be at the top.
So, try to focus on other areas of the business visibility process that includes digital marketing, PPC, and social media marketing, to name a few.
Mistakes to Avoid While Rebranding
Rebranding is a gamble. But, it's often necessary, especially when the market is evolving quickly. Learning from common rebranding mistakes can help you make the right moves.
A brand is a promise that a company makes to its consumers. So, avoid these mistakes;
1) Not doing your research
If you don't do your research correctly, you might have to face many challenging circumstances. Your brand image will look and feel cheap.
It's vital to analyze business image more and ensure whether it works for your audience.
2) You forget your position in the market
You have to be aware of your brand's consumers' lifestyles about what they want and need.
Make sure to understand how your products fit in the consumer's life and, accordingly, target the market.
3) Changing your brand name frequently
Your brand name should tell an important story to the audience. It shows how you are dedicated to your community.
Rebranding can be a big challenge, but it's an excellent opportunity to prosper. So, it will not justify your expertise if you regularly change your brand name.
4) Abandoning market trends
One of the major mistakes is neglecting the new trends in the market.
Whether it's a big deal or not, you must think about the latest market trends in uplifting your brand.
5) Giving away too many offers and deals
After you rebrand your business, it doesn't mean you have to offer deals to your audiences.
We understand that it will help you make business sales in the short term, but trust us, it will definitely hurt your business in the long run.
The lowest thing you want in a business sales conversion is to have the conversation focused on price, which is not a good business practice.
But instead, try to raise the price of your products or services and let them know that you upgraded for a better performance, which would benefit your audiences.
CONCLUSION
You will have thousands of ways to make your brand look modern, refreshed, and unique.
But if you proceed to rebrand without any rigorous market research, it might be harmful. You may also lose your existing audiences.
Maintain your originality and never fade away the sparkle of your services while you rebrand your business.
Be consistent, confident, focused on what you step in every process. You have to know how to protect your brand name, so no one will dare use it.
What are your thoughts on the rebranding process?
Anything to add or update?
Let us know.