Every online success started with a domain name registration.
Get your domain name with experienced support team on standby. Ready to put your idea online? More than 450 extensions are available.
Features with Ease of Comfort
You don't need to be a technical person to get started. Our domain registration process is easy, so you can be up and running quickly to find the domain. Low prices and a vast selection.
All Domain Names Include :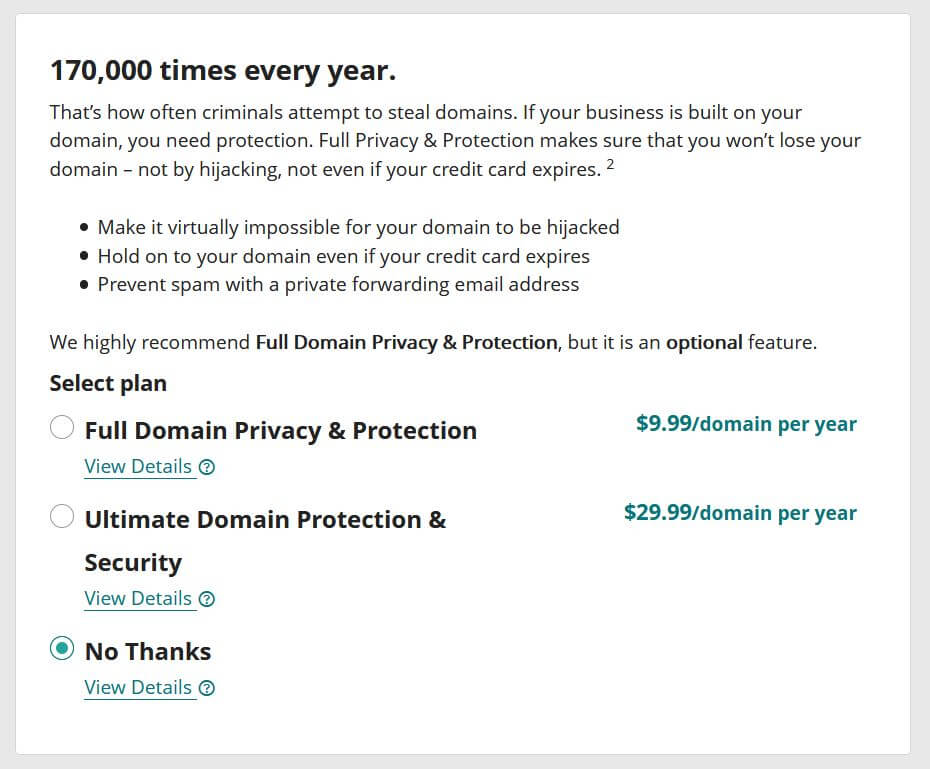 Domain Privacy Protection
When you buy domain names with any domain registrars, your name, address, and phone are published in the public WHOIS database. It is a requirement by the Internet Corporation for Assigned Names and Numbers (ICANN).
Hackers, email, and telephone spammers scour this database, gathering emails and addresses they can use for spam, scams, and identity theft or worse spread malware.
For you ease, we automatically assign basic privacy protection for "free" after you choose to buy domain names from us. We hide your name, address, phone number, and email from the WHOIS directory.
Domain Privacy Protection helps to hide your personal information in the public WHOIS directory, prevents domain-related spam, stop domain hijacking and protect against stalkers and harassers.
Tips for finding your desired domain name. These are practical suggestions from Vigorous IT Solution that works well in the business environment.
Frequently Asked Questions
If you didn't find the answers to your questions, you might want to have a chat with our team or Brelez (Chatbot) by clicking the chat widget. You can also look at our help center for further information.
Our help center interface is incredibly user-friendly and has extensive documentation about our services and products, in and out. If there is something else you want clarifications for, we are just an email or a call away.
How to get a free domain?
Fortunately, there is a way where you don't have to pay to register your domain. But there is a catch. You can get a free domain when you purchase one of our services or product.
You'll get a free domain on certain plans when you sign up for annual hosting with Vigorous IT Solution. You're essentially hitting two targets with an arrow.
What is Private Domain Registration?
Most people don't want their personal information made public in the WHOIS database.
That's why we offer Private Domain Registration services.
When you purchase Private Registration services from us, the WHOIS database lists a generic name, mailing address, and phone number of registrars instead of your contact information.
You also get a private unique email address for your domain name. You decide what to do with the incoming emails. You can forward it to your email address or choose not to receive any emails at all.
Good idea to buy multiple extensions?
Yes. Registering a domain extension reserves it so that no one else can use it.
If you've got mydomain.com, it might be wise to also register mydomain.net and mydomain.org to keep visitors coming to your site.
Requirements for domain name registration?
Anyone can register a domain. All you need is a good name, an account with Vigorous IT Solution, and an acceptable form of payment.
Will there be domains in languages other than English?
Yes! Thanks to the new gTLDs, speakers of nearly three dozen languages – including Arabic, Chinese, and languages based on the Cyrillic alphabet, have their own domain extensions.
This will be a massive bonus for companies that promote their products in countries where these languages are spoken.
Are .com domains better for SEO?
No! All domain extensions are considered equal in the eyes of Google. There is no automatic preference given to a .com domain.
Domain suspended?
Your domain may be suspended if payment has not been received or due to it not being verified.
Is payment option not available?
Didn't you find your payment option for the service? Mentioned currency doesn't work for you?


Don't worry. Give us a call or contact us and we will try our best to give you an alternative way of payment options, if available.
Disclaimer
Special introductory pricing valid for the initial purchase term only.
Product renewal pricing is subject to change. Products will automatically renew until canceled.
You may turn off the auto-renewal feature by visiting your Vigorous IT Solution account.
Third-party logos and marks are registered trademarks of their respective owners.