Business always starts with a great idea, either it's a small or a big one. Business refers to the organization that markets or produces products or services.
To stand in today's competitive market and grow your business, it takes a lot of sweat, hard work, dedication, capital, and many sleepless nights.
Starting a business will always be an exciting idea when you think about the freedom of not working 8 – 9 hours a day in a restricted office.
It can be a motivating and exciting idea, especially for first-time entrepreneurs or tired employees of their tedious 9 am – 5 pm jobs.
However, rapid growth doesn't happen overnight or in a few months. It takes considerable effort that includes interacting with customers daily and so much more strategic planning.
You must have heard the famous business quote saying, "If you look closely, most overnight successes took a long time." – Steve Jobs
The success of your business is based on your time and efforts.
The popular queries around the markets;
How can I make my small business grow faster?
How can I grow my business with no money?
How long does it take to grow a business?
How can companies grow?
Business growth is a necessity to remain competitive and gain insights into any industry.
Learning how to successfully grow your business isn't just a worthy goal.
Growing your small business or a big one is often a necessity to survive in the business markets. You need to have vital planning and sound investment.
Let's discuss how to grow your business and take it to the next level.
Foremost Steps to Start a Business
Starting a business involves planning, a good brand identity, and smart financial decisions.
Before you promote your business, you need to build your brand identity. A brand is a heart for any company. Even big companies fall due to not creating a proper brand identity.
If you want a specific explanation, we suggest you look at our comprehensive guide on brand building.
1) Start by Conducting Market Research
It will be a good advantage for your business by starting with market research.
With proper market research, you can gather all the necessary information and opportunities that fit in your current market situation to create strategic planning.
2) Start by understanding your Mission, Vision, and Values
Another critical step to running your business is to clearly understand your mission, vision, and values.
Having a reasonable plan and evaluating what makes your company successful is a proper way of starting your business.
3) Prepare by writing your Business Plan

To run and successfully grow your business, you need to have a healthy business plan.
A business plan is like a map that decides your journey to achieve success.
There should be no mistake in writing a business plan because it is essential to meet your needs with your respective goals. If you need any help, our team is on standby.
4) Invest in your Business Confidently:
To build your business, you need to have an appropriate financial investment. Financial decisions are the most critical factors you need to know.
Once you know how to figure out your funding, it would be easy to decide how you'll spend all your capital in the industry.
Don't be afraid to invest in your business because your business will not stand out without investment.
5) Start Small and Grow Gradually
As a business owner, you probably may have the dream to take your business to the next level.
You may wonder how you can make it against large companies that seem to have the people and resources to do the things you can't do.
You might think growing your small business against them is a challenging task. But it isn't!
Even if your business is small, it doesn't mean that you can't think big.
Before starting, ask yourself how you are different from others. Identifying and focusing on all your plans may help you to develop strengths.
6) Choose your Business Name
Businesses might fall due to not having a unique and catchy name.
It's essential to get this right. Before starting, you must have a clear strategy of what type of business structure you're going to have.
Be well known about the fact that, without a business name, your business can't be a business!
7) Business Registration
Once you have decided a proper business name, registering your business legally would be the second step.
For your security, register your business name within your state because it might help you with your future documentation process.
We believe you don't want to waste your precious time on spending money on the paperwork that might occur in the future.
8) Develop a Powerful Message by Keeping it Simple
Do you want to make your customers remember you for a long time?
Then, pretty sure, you should have a strong key message and develop products that attract your audience for buying from you.
It's essential to have a crucial message for your business to have strong relationships with your target audiences to hear and remember.
Your message creates meaning and builds trust within your audiences.
9) Collaborate with your Team
To achieve your goals, you need to have the right team supporting you with your dreams. Give your employees the proper training to be easy for your further steps in the future.
Your team helps to grow your business efficiently. You can hold several meetings and discussions with your groups because every individual has different ideas and creativity.
Your teams are the face and voice of your company.
10) Choose your Location
The most important thing for a business is the area of location. Your location determines your company.
It's an important decision you will ever have to make. Research the suitable place where you want to start your business.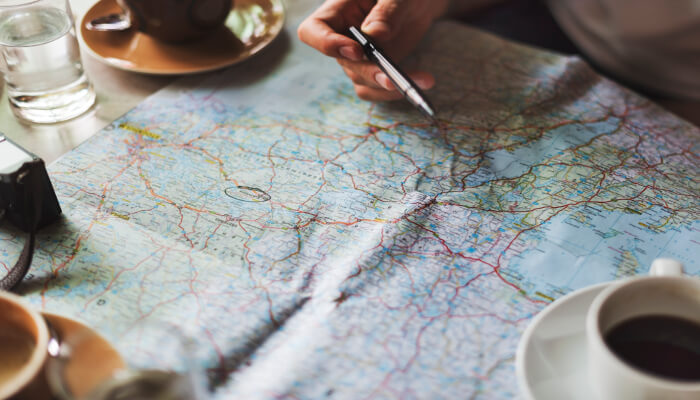 Your business depends on where you locate your business. So, make sure to create strategic planning when choosing the location for your business.
Get to Know your Business
Before diving into something new, you need to know your business inside and out.
Creating a plan is vital to know your business. It's essential to understand what's going on within your business.
Everyone can be the business owner overnight, but it's not that easy to set up a business these days.
Most entrepreneurs rush into the decisions that will affect their lives, their employees, and investors.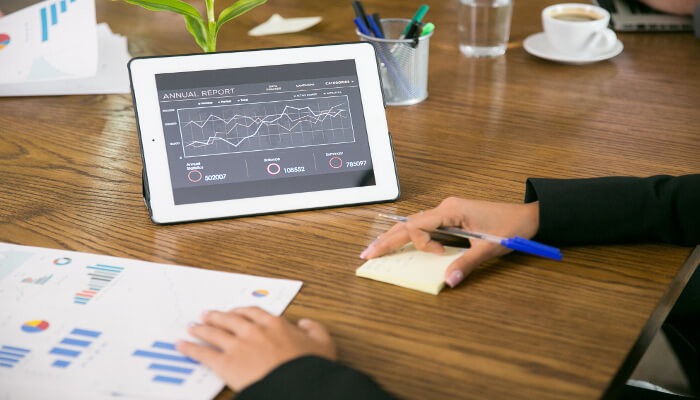 Due to the trendy markets, the products' prices may increase or differ from others every day. So, you need to have proper knowledge about the current market trends and patterns.
Another one is profit and loss. You have to be well-known about the fact that either your business is uplifting or going downwards.
Think about if you don't have enough money to cover your loss?
It might be complicated to face these problems.
Before it's too late, you have to know all the small and prominent features of your business to accomplish rapid growth as your business grows.
Business Growth Strategies
There are many business growth strategies all over the internet. But you need to have a goal to reach out to the result of success.
Business growth doesn't happen accidentally. You need to have strong will power and a strategy to monitor your progress.
There are various strategies that you can employ to extend your business. Let's get into some points:
1) Penetrate your Existing Market

This strategy includes focusing on selling your existing products into your already existed markets.
In simple words, it is an effort to increase your market share using your current products to set your competitors apart from the competition.
To grow market share, it requires robust implementation in pricing, promotion, and distribution.
2) Product Development
Product development is another critical strategy in the process of business growth.
Product development strategy improves the existing products to revitalize a current market or develop products that a market needs.
That means creating new and improved products to serve the same existing market to expand the business.
3) Extension of the Markets
Extension of the market includes rebranding, repackaging, price, discount, and extension of new markets.
This strategy is related to making a product or service sustain in the market to prevent the development from entering into the reduction phase.
4) Diversification of Market
The diversification strategy includes the company's growth by adding new products and markets to expand the business, presenting new offers in the existing markets.
It's a good strategy and essential for investment. It helps in minimizing the risk by investing in the products. It is crucial in both short-term and long-term investments.
5) Acquisition of the Company
The acquisition strategy is also the process of business growth strategies. It's the process of purchasing another company for expansions.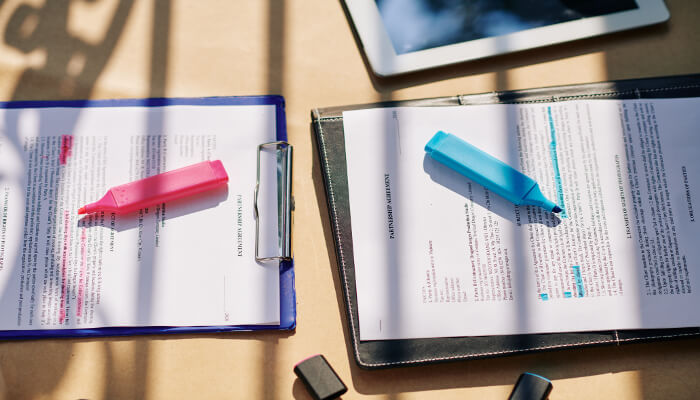 Usually, acquisition strategies are for expanding the products to enter the new markets. It might be risky but not as risky as a diversification strategy.
Tips to Increase Sales in Business

Make sure to always focus on the customers. It helps to improve your sales. Your audiences are the only achievement when you do business. Oops!! Let's add money too 🙂 to be specific.
Meet your customer's needs and make them satisfied to gain more sales. A balanced stream of new customers allows you to grow your business and fulfill your vision.
However, there are many different ways to generate more sales for the growth of your business. We have some tips to share with you.
1) Focus on Existing Customers

Suppose you want to improve and grow more sales.
In that case, the secret behind it is to attract new customers from your already existed customers. They have already tried out your products and services.
Try to transform your new customers and market your regular customers to increase and boost your sales dramatically with an affiliate marketing strategy.
2) Analyze your Competitors
To make your sales grow efficiently, keeping an eye on your closest competition is one of the best ways to grow your business fast.
It's essential to be aware of your competitors, so you can quickly respond if they make a move.
Know your competitor's weaknesses and mistakes so you can maximize your strengths.
3) Try to re-contact with your old Customers
It's a great idea to boost your sales by re-contacting your old customers. Increasing your customer retention rate even by 10% can uplift profits 10 times more.
Trying to re-engage your old customers is also a valuable option for business growth. Make the customers return over and over to purchase your products and services from your company.
4) Promote your Skills
Be true to yourself and be honest when you're building your brand. To keep out the limelight, promoting your skills would be difficult for introverts people.
Promote yourself and promote others. Success is just a positive action. Always try to stay authentic so that people will notice and uplift your business in the long-run.
5) Create Unique Designs of the Products

It would be nice, if you want to choose a different approach.
One of the creative ways to increase sales is to focus on your graphic designs so that your audiences will appreciate the satisfaction of the entire packaging of the products.
6) Ask for Feedback

To increase more sales in today's saturated market, it's essential to focus on getting feedback from your audiences.
If you can provide a wide range of services to your clients, it will generate more sales and have a strong relationship with their clients in the long-run.
7) Identify New Opportunities

Before you jump into any steps, it's necessary to understand your business's direction and better know its resources, strengths, and capabilities.
Once you have a clear understanding of your company goals, another step is to analyze the foreign markets and identify new opportunities to meet consumer needs.
You never know how and when the dozens of new opportunities would knock at your door.
8) Create a Sales Funnel

Creating or building a sales funnel helps your business to run smoothly.
It helps you to scale and grow faster and efficiently.
You can carefully consider different sales funnel types, whether it is a free shipping offer or a high price coaching funnel.
The concept of creating a sales funnel can help to easily automate your business.
9) Build Partnerships with Different Companies

Build partnerships with the right companies, and see the differences by connecting with them, and propose different creative ideas for working together.
It may allow you to reach a wide range of customers.
Try to share or define the values, roles, and responsibilities of the business structures with being honest with each other.
10) Build an Email List

One of the topmost great ideas is to build an email list to grow your business more effectively and quickly.
Make a change by managing your list so that more people can subscribe to your email list. It is a necessity for building a sales funnel too.
11) Strategic Marketing

Marketing is a definite way that helps to boost sales. Through the marketing plan, it allows you to specify a vision for your business plans.
It helps to capture the attention of the customers with your very unique, high-quality products and services. You can target and find your ideal audiences to offer your service and products.
For more clarification, check out our easy guide on creating a marketing plan for your business.
12) Don't Hesitate to take Loans

The strategic way to establish your business is not to hesitate or pause while taking the decisions for taking out business loans.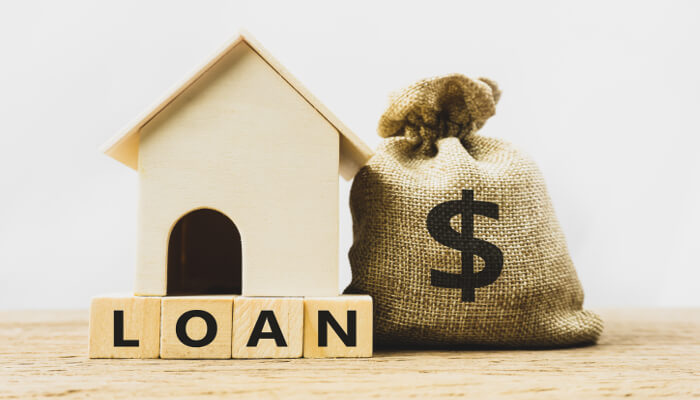 If you need it, then you can take business loans and make your plans work. Being able to make decisions can help you to take your business to another level.
Tips to Attract your Customers

One of the biggest challenges every business owners have to face is to attract customers.
All business owners indeed want to attract new customers.
But, the question is, "How."
There is no magic to build your audience with a snap of your finger.
You have to work hard and develop your customers genuinely to know the value of your hard work.
However, a few different things might help your business and make it visible to your audiences.
1) Identify your Ideal Clients
Every business owner should intensely concentrate on their prospective customers. Every entrepreneur needs customer satisfaction.
The ability to find a customer, sell your products, and satisfy that customer, so they buy from you again, should be the main priority of every business owner.
2) Take Care of Existing Customers
The idea way of taking care of your existing customers is to interact with them with communication.
You have already achieved your existing customer's trust.
Still, you need to maintain that connection and always satisfy the market trends, so they come back to you in the future.
3) Offer Excellent Customer Service
Customer service always starts with warm greetings and smiles. Make sure to learn more about your customers to give an excellent service.
You will always get loyal customers for a longer time if you provide quality service to your customers.
4) Be a Good Listener

A good listening power is one of the secrets to attract your customers. Don't make your customers feel uncomfortable or displeased by not hearing them.
Try to communicate with your customers to make them feel comfortable, and it will be easy for them to buy from you.
5) Offer Discounts and Incentives

As a business owner, every salesperson is on the way to hunt for new customers. After all, this is a real business game.
The best strategy is to provide offers, incentives, and someday's freebies to drive new customers and take care of the existing ones.
Meanwhile, many companies don't offer discounts to their customers. But, give it a try and trust us, it's the worthy option that generates more sales.
6) Be Responsive and show some Respect

If you're disrespectful and non-responsive to your customers, it is the worse thing for a business.
Your customer comes to you for the queries they have. Try to solve the issues and respond to all the inquiries of the customers immediately.
Never let your customers down because of your disrespectful behavior. Handle your customer service task thoughtfully and respectfully so that your potential customers don't feel ignored.
7) Train your Staff and be Friendly with Customers

Make sure to assist and train your staff to interact with your customers in the right way. Give your team a rigid training so that they can carry good service through the entire customer experience.
Make sure to talk with your customers politely and be ready to be friendly.
8) Use Social Media Channels

It's hard to decide which social media platforms are best-suited. Different social media channels can boost up your business in different ways.
Some of the good ones are Facebook, Instagram, LinkedIn, Twitter, Pinterest, Youtube, Quora, and Reddit.
For instance, if you only use one social handle, it might be hard to increase your brand awareness. It's also necessary to consider your budget and skills.
Focusing on a couple of networks would help you effectively interact and engage with your clients, which ultimately leads to more conversions and consumers.
9) Improve SEO (Search Engine Optimization)

Well, the SEO term is a bit broad. But trust us, improve your SEO, and customers will come to you.
It is quite complicated and competitive, but if you have little SEO knowledge, it can make a massive difference in an online presence.
Produce high-quality content that adds value to your site's search engine optimization results. Make sure that your content should be useful for your target audience.
You can check out our content marketing strategy to uplift your SEO performance.
10) Express your Gratitude

Lastly, don't forget to say thank you to your customers. It's a start to a good habit.
Expressing gratitude is a kind of memory that makes your customers feel more appreciated and relaxed that they hired your company's services.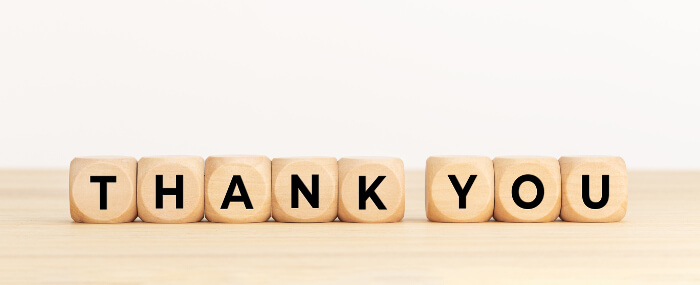 Excellent customer service often comes with checking your customers regularly and make sure they are happy with your products and services you sell.
Ways to Improve your Business

Your company might seem to run smoothly, but you know you can make things even better than it is. Somedays your work feels productive, and somedays it drags you down.
To fix these kinds of issues, here are some ways to improve your business;
1) Establish a long-term relationship with your Customers
If you've been in business for a while, you've likely learned how hard it is to win a customer's heart.
Find opportunities to meet your customers in person, so that you can know more about the reviews of your business. By doing this, your customers feel more connected with you and can easily buy more from you.
2) Enhance your Selling Skills

It doesn't matter how effective you're in a sales career; it's always important to improve your selling skills.
Not just making a sale is necessary; you need to make it clear that you value your customer's needs and make them satisfied with your products. Always be patient.
Check this guide on sales strategy to help boost your business.
3) Set Business Goals

Setting a goal and making them happen is every entrepreneur's dream. The path towards your destination may not be easy, but it's not impossible too.
Whether your goal is small or big, it doesn't matter; having a goal gives you a sense of meaning and purpose in the direction you want to go.
4) Going Digital

Nowadays, people love to interact through digital mediums.
Many of the businesses had already gone digital. Still, so many people won't embrace change, overcome fears, and know the benefits of digital strategy.
Expand your business by going digital. Whether you are new to the industry or already in the markets, it's better to enhance your digital presence.
Just think out of the box, try to engage with your customers where they spend their time. Engage with them through different social channels and get them to your door.
Check out Vigorous IT Solution's digital business management services for more exact information.
5) Customer Loyalty

Notice your customers who come over again to purchase from you.
Offering customer loyalty programs or special offers, will show them how much you care for them and how much you appreciate them for the business.
It increases revenue and helps grow your sales because all your loyal customers already trust your brand. They will visit more for your products and services.
6) Attend or Host Events

Networking events are an excellent way to build relationships with others in the field of business.
With the help of social media, nowadays, it's a lot easier to be connected with the customers online.
Like many business events, seminars or networking events will help you to improve your business. Hosting your networking events will help you to know your customers more in detail.
7) Hold Meetings with your Team Members

Holding a meeting with your team members for at least 30 minutes each day will amplify your business. Discussing and sharing thoughts within your employees is a necessity.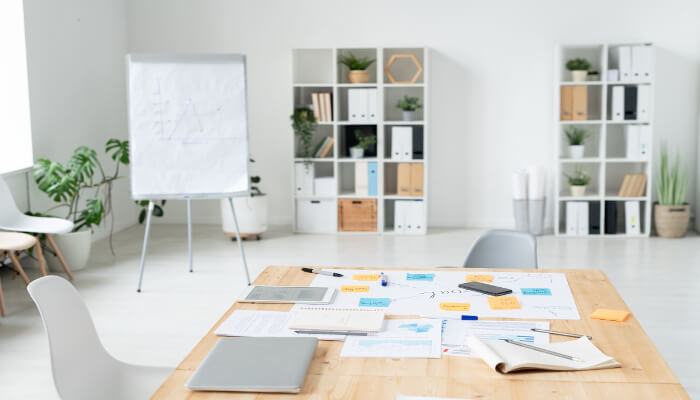 Meetings gathering can take you to the point and help you, in general, to make decisions easier for the business's development.
Steps to Get your Business Noticed

One of the best ways to get your business noticed is to develop a strategy.
When talking about business, not every strategy work, but getting your business name noticed in your markets can go a long way.
When people see your business, it can drive new customers and increase revenue.
No one wants to notice their business for the wrong reasons or bad reputation. Do business with your right marketing team members and start marketing campaigns to make your business stand out.
To get your business noticed, follow these strategies;
1) Build your Website
As your business grows, creating a business website would be beneficial in the long run.
Before you begin to build a website, choosing the right branding agency or platform is one of the essential parts. This is how your audience is going to know you and identify your brand.
2) Embrace Branding

What may have worked before a year ago just won't do today!
To stand out and get your business noticed by every individual, you need to identify your brand identity and stick with your company as it evolves.
Branding is a way of identifying your business and how your customers recognize and experience your business.
3) Distribute Free Trails

One of the best ways that your business would be noticed is by giving away free trails to your customers before launching any new products.
Sometimes it's hard to come up with new ideas to stand out in the competition. Still, as long as your marketing skills exist, giveaways help you to generate more sales and revenue for your products.
4) Try Direct Mail Marketing

To reach out to new and existing clients, direct mail marketing is the most effective and productive way.
It includes different varieties of marketing materials, brochures, catalogs, postcards, sales, and newsletters. Direct mail lets you communicate with your target audience easily.
5) Social Media Advertising

It's one of the best digital marketing ideas where paid ad campaigns are run on social media platforms to reach your target audiences.
It shows how essential social media advertising has become for companies to grow their business.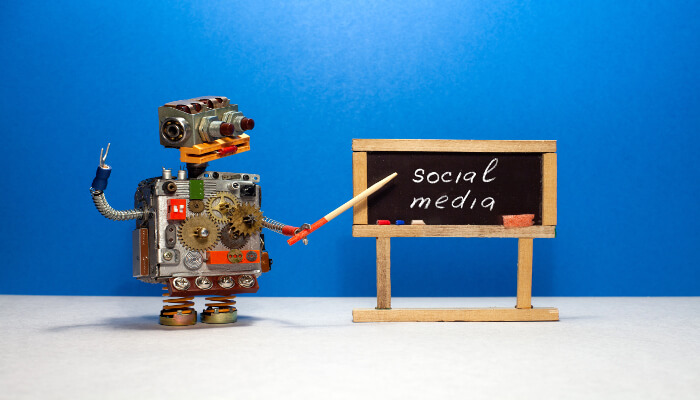 Many people who use social media from different mediums like; Facebook, Instagram, Twitter, etc. and so on, end up buying the advertised products.
Unique Selling Proposition (USP)

As a business, the secret to creating your unique selling proposition is to understand what your ideal client wants and make sure to deliver them better than anyone else.
People would love to see something unique and different. Take some time to think about the strategies that make your business unique from others.
It is to identify what you do best in a way that is visible to your target.
Unique Selling Proposition (USP) is just a process that makes your business unique and different from your valuable market. It can give a great deal of simplicity to your business model.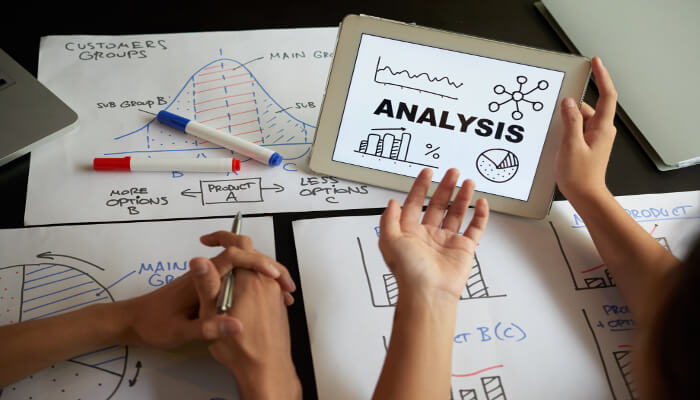 Be specific and determine who you are even targeting before you are stepping into any marketing process.
Try to explain the problem you solve with your prospective clients, which your business can solve.
A big part of successful USP can be a word of honor to your respective clients. You can usually write down the promise you make to your clients.
Make sure to try out the plans you've written and combine all the information and rework with your ideas and thoughts in the coming future.
Mistakes to avoid while Writing a Business Plan

It's not easy to avoid or ignore the mistakes, even if you know the potential errors.
Business owners are completely aware of the mistakes and do's, and dont's while writing the business plans but continue making mistakes.
Sometimes a guide is not enough. It's ok to have additional support and take help from mentors or advisers.
To position your business in the right place, you need the help mentors who are already experienced and established.
Search for right marketing agencies, discuss with a few of them, and make your every intention clear.
A right marketing agency will listen to you carefully and help you in your business's leading process.
There are some common business mistakes to avoid while writing a business plan.
1) Failing to Measure the Size of the Market
The common mistake an entrepreneur makes is not knowing the size of the target market. A market is simply a collection of customers that have a standard set of buying behaviors.
With a proper defining market policy, you will begin to understand the opportunity for your solution.
You have to consider your business's scaling, the numbers of customers, and customers' buying habits that help you find the solution to reach your meets.
2) Being Inconsistent

Being inconsistent means customers are left feeling confused and frustrated, which lets your customer service down.
Prepare small goals, and when you achieve them, you will feel confident to do many things consistently. If you want any significant change in your business, then being consistent is the key to success.
3) Bad Research

One of the mistakes is not having the proper research of the market. Do your market research like a pro and see the change.
Research helps to gain knowledge about the market, competitors, and customers. The success of the products and services can be determined with the quality of information on market research.
4) By not Focusing on your Competition

To win in the business markets, you have to focus on the competitors. Make strategic decisions because today's customer expects quality, value, speed, and attention.
Don't be afraid to stand out in the crowd. Be aware of your competitors and the trends of the markets.
5) Not having a proper Business Plan

Every small or big business needs a proper business plan. But unfortunately, most entrepreneurs fail due to not applying the techniques and policies they make.
Doing your market analysis inadequately and claiming that there's no risk of preparing new ventures is a ridiculous mistake.
6) Non-Realistic Financial Calculation

If your financial calculations are not accurate, then your business seems unreal. Developing and maintaining financial measures will help you in the company's growth and capital needs.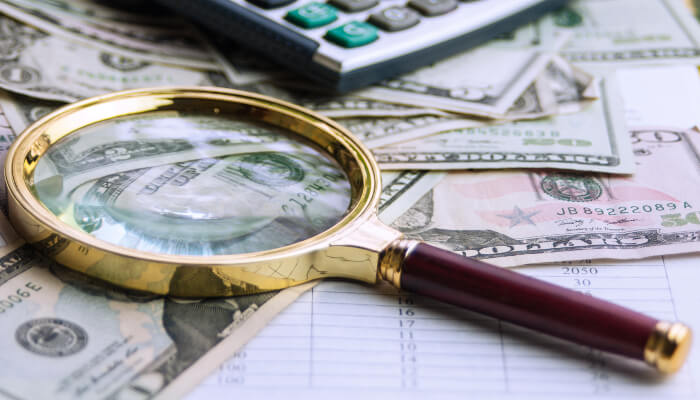 The time and effort you invest in your financial projections will help you figure out the differences between your company's success and failure.
CONCLUSION

Finding your business purpose helps you maximize your business profits.
Understanding your strengths and surrounding yourself with the right marketing advisors and mentors will help you extend your business decisions.
Grab the opportunities, highlight your plans' key strengths, define your mission, and concentrate on why your business is in a position to successfully execute all of the agenda.
Running your business can be challenging, tedious, and struggling for many entrepreneurs, but you don't have to do it alone.
If you haven't taken any steps or followed some of the above strategies, it's time to uplift your business.
We hope these strategies and ideas might help you in some way.
Is there anything else you want to add on how to grow your business?
Be sure to let us know in the comments below.