Powerful Server Resources
Full Flexibility and Easy Administration
Get access to our lightning-fast SSD servers in regional data centers. Nearby data centers mean faster page loads and a better experience for your visitors. Maximum VPS performance is ensured by latest-generation cloud hardware – including Intel® Xeon® E5 processors and 100% SSD storage. Cloud-powered VPS at a great price.
Built for Brand Supremacy
Break free from opposed CPU Limits with unlocked CPUs with a platform built for performance and effective server configurations.
We take care of patching, OS updates, and add comprehensive sets of tools for uptime monitoring.
Access the power and performance of your dedicated server up and running in minutes – not hours or days.
Monitor uptime and resource usage and manage backups, all from our simplified hosting dashboard.
VPS is an excellent choice for web developers, webmasters, resellers, and for those who run resource-intensive websites. Each VPS plan performs exactly how an independent physical machine would, featuring security and flexibility for your websites, independence from neighbors, full control over your hosting environment, and dedicated server power.
VPS hosting is fully scalable; you only pay for what you need. You can choose from multiple data centers worldwide.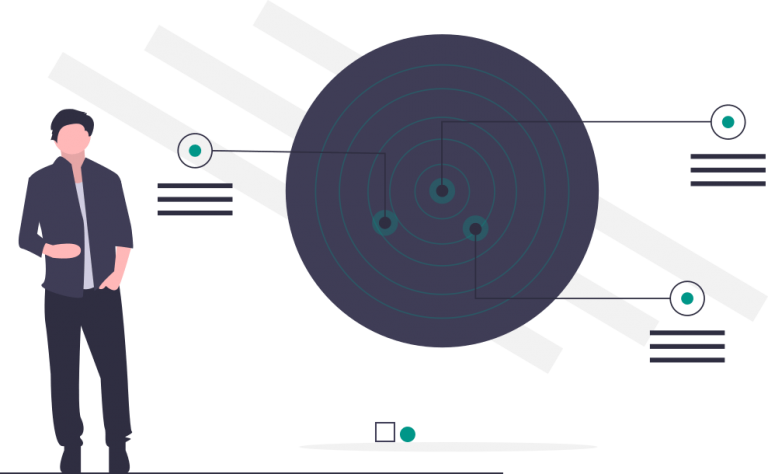 Customize and Configure with the Technology You Need
We offer different ranges of highly-efficient virtual servers, adapted to the most demanding needs to ensure that your applications run quickly, and data is served to your users at lightning speed with 24/7 in-house support.
Reliable support backed by certified experts. Talk to one of our certified experts, 24/7. They are just a call away.
Easy server management to develop websites with industry-standard control panel options, automated backups, software updates, and uptime monitoring. Every plan includes Standard Support.
We'll take care of:

OS updates.
Security patching.
Network security support.
DDoS attack prevention.
Performance monitoring (system and software level).
You're in charge of:
User script errors.
Website optimization.
Database administration.
Migration from other servers to Vigorous IT Solution.
Installation, updates and support of applications and plugins.
For the most advanced users, get the full flexibility of your server through unrestricted root access through SSH. You're in charge of everything here, from OS updates to security patching and more. You don't need anyone's help — you've got this covered. When standing up new environments, you'd rather control your updates, if you make any at all. Our self-managed plans give you the freedom to flex your tech skills.
Want an expert to handle the technical stuff for you? You don't have the time to be a SysAdmin. Our dedicated advanced hosting support team can do that job for you, so you can focus on your clients. See how we can help.
We'll take care of:

LAMP stack Support
We will help customers troubleshoot the server logs and make a best effort to help the resolve the issue.
PHP module installation.
Server optimization (Apache and MySQL).
Complete migration of up to 5 sites, with up to 10 GB data per website with 1 database per website.
SSL installation.
SPAM Review.
We will install a custom plugin after vetting, but are not responsibly for updates or support.
Set up and restore backups.
Disaster Recovery Restore.
Database management: Setup configuration and trouble shooting.
Security patching.
Network security support.
DDoS attack prevention.
Performance monitoring (system and software level).
You're in charge of:
Migration for anything over 5 sites.
Managing your website and code.
Application optimization and support.
| Management | Self Managed | Standard Managed | Fully Managed |
| --- | --- | --- | --- |
| Supported Operating Systems | CentOS 6 or 7,Fedora, Ubuntu, Windows 2008 & 2012 | CentOS 6, Windows 2008 & 2012 | CentOS 6, Windows 2008 & 2012 |
| | Proactive: Network & host | Proactive: Network & host reactive: container (stats via NodePing) | Proactive: Network, host, container (stats via NodePing) |
| Server leverages patching tools | | | |
| | | | |
| | Command line via SSH only | | |
| | | | |
| Install/updates of 3rd party control panel | | | |
| | | | |
| Backups - Automated weekly and on demand | | | |
| | | Disaster recovery w/ On-Demand (1 snapshot) | Disaster recovery w/ On-Demand (1 snapshot) |
| Website and Database Migrations | | | |
| | | | |
| | | | |
| | | | |
| | | | |
Frequently Asked Questions
If you didn't find the answers to your questions, you might want to have a chat with our team or Rodeo (Chatbot) by clicking the chat widget down below. You can also look at our help center for further information.
Our help center interface is incredibly user-friendly and has extensive documentation about our services and products, in and out. If there is something else you want clarifications for, we are just an email or a call away.
Additional services that will help your business productivity. As a business owner, you always need to be in your front foot to compete and get an edge over your competitors. That's how you build your brand identity.